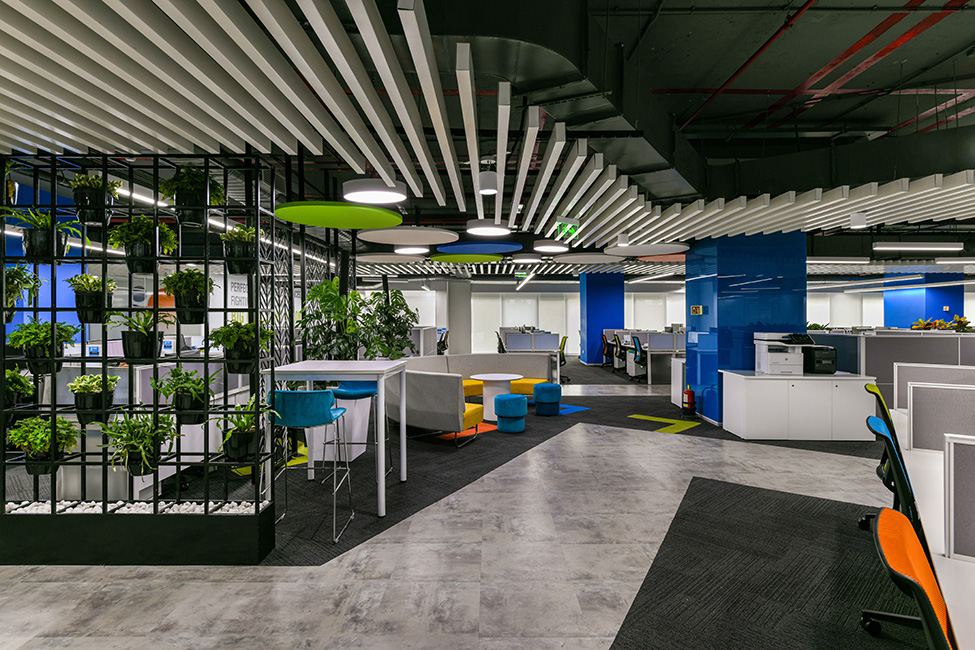 Inside NICE's Cool New Office in Pune
NICE, a provider of cloud and on-premises enterprise software solutions, recently hired workplace design firm Zyeta to design their new office in Pune, India.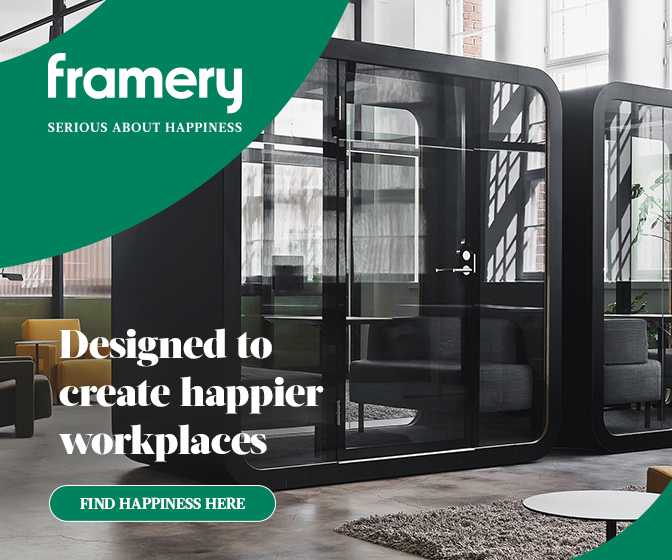 "The dominant grey of the color scheme is maintained throughout, with more vibrant colors (Orange, Pink, Yellow etc.) that go out of their way to eliminate any sense of inertia and monotony. Eventually, this goes a long way in making sure that the company's 264 employees, spread across 28,000 sq ft have a fun place to learn, network and grow.

Unique design elements like a patterned grid (aka the 'design jaali') are also used to improve it overall. First, they are used to break the ocean of workstations into collaboration areas—overall encouraging people to get out of their desks. Then, they are used as a design pattern for the reception desk, giving it a cool, unique look for entrants to the office.

An interactive lobby, overlooking a large collaborative area also makes a dynamic impression. All the while keeping the work areas at bay from this transition space, ensuring that privacy is never lost from this office. The continuous floating baffle ceiling and concrete finished floor provide structural stability to the space, along with a sense of direction as one walks through the office floor.

Plants thoughtfully placed around the office help purify the air and bring more nature into the working areas, to create a workplace environment that is greener, healthier and more sanctimonious in every way. This is also echoed by the cafeteria, which features a green wall along the entrance, ochre brick finished walls and metal frame work for live plants.

Other elements include adding a glossy finish to colored columns in the office and a game room with picture frames that further increases employee engagement. Overall, the workplace radiates a sense of joy and vibrancy that ensures that coming to work each day is fun," says Zyeta.
Location: Pune, India
Date completed: 2019
Size: 28,000 square feet
Design: Zyeta
Photos: Prashanth Bhat