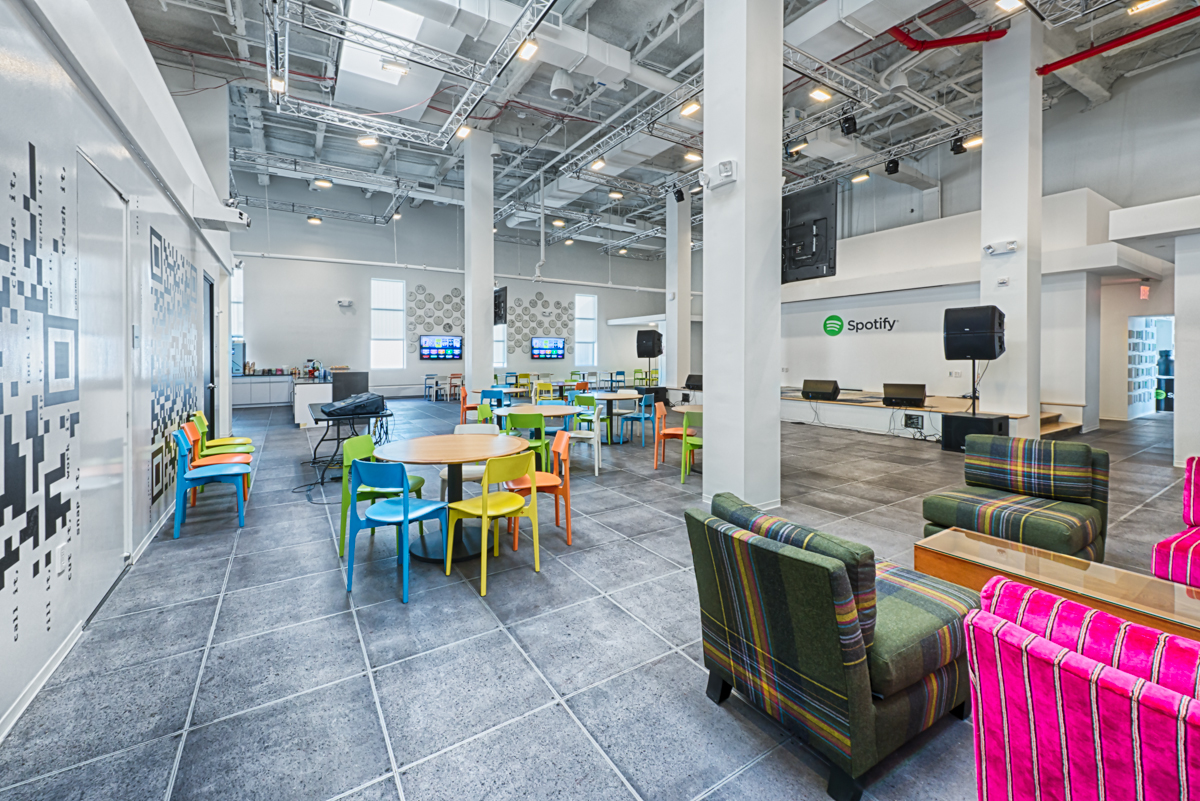 The Wonderfully Designed Offices of Spotify in New York City
Spotify, the most popular music streaming platform which has so far attracted more than $530 million in investments, recently moved into its new offices in New York's Flatiron District.
What is particularly interesting about Spotify is the fact that its employees, Cecilia Vigil and Merv Garretson, designed the entire space. And even under careful examination, it is absolutely clear that these two knew what they were doing, as this place, which currently holds about 400 employees, looks simply amazing.
Location: Flatiron District – Manhattan, New York
Size: approximately 7700 sq meters
Date completed: 2013
Design: FOX Architects
Photos: Limor Garfinkle