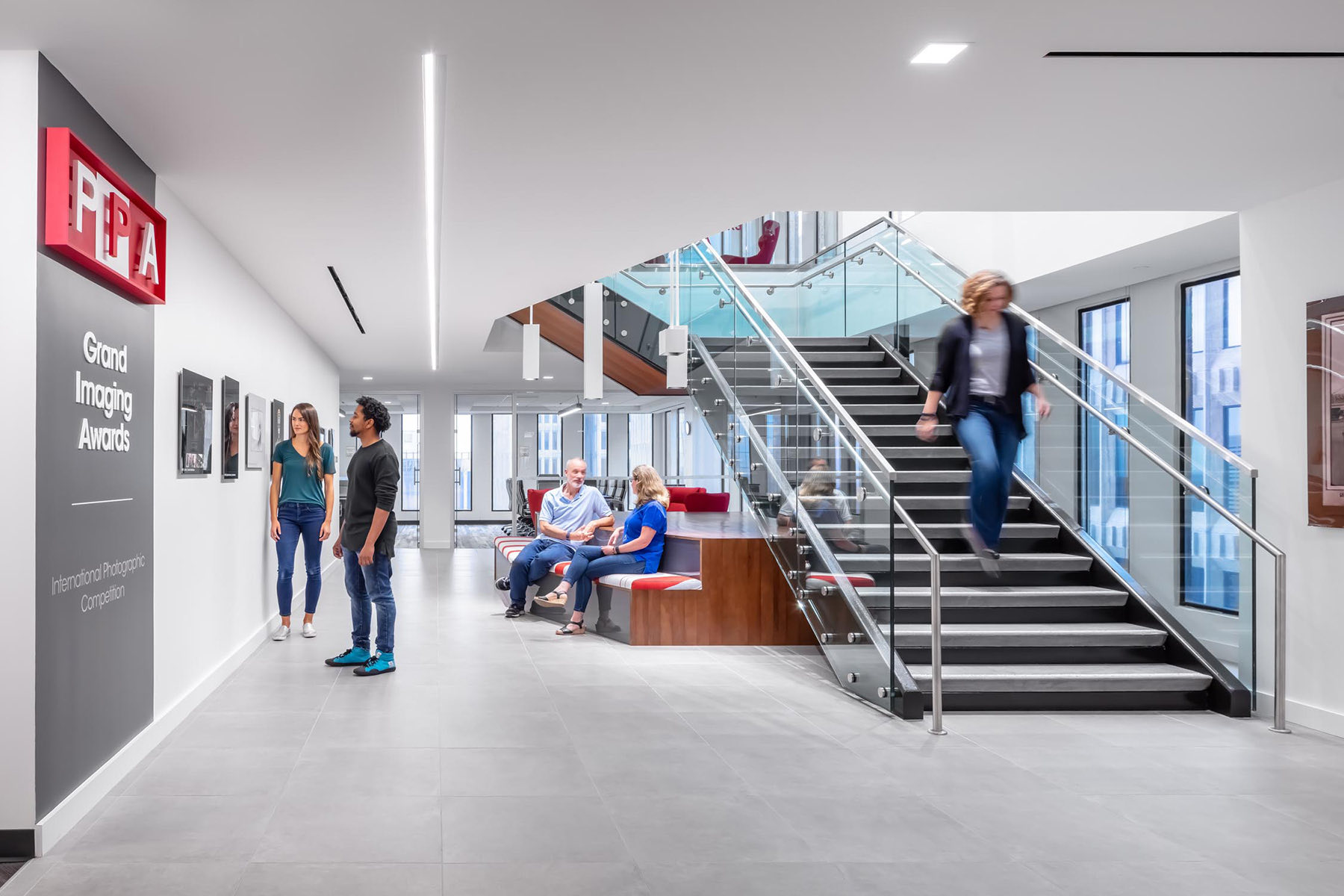 Inside Professional Photographers of America's New Atlanta Office
Non-profit photography association Professional Photographers of America recently hired architecture & interior design firm NELSON Worldwide to design their new office in Atlanta, Georgia.
"The design concept for the renovation was inspired by the most fundamental technology of a well-timed photograph––a pixel. This concept not only informed NELSON's material selections, weaving pixels into the design details of the workspace, but also informed the floor plan and overall space allocation. PPA felt private offices were a critical aspect of their office culture and wanted to provide individual "me" spaces for their staff. This representation of the value of the individual pixel as a part of the larger composition was paramount throughout the design process.

Another goal for the renovation was to create designated alternative work settings and communal spaces for the staff. Often coveted corner office real estate was allocated to these shared staff spaces, to ensure a company-wide focus was always at the forefront. These spaces support departmental meetings and express PPA's unique company culture and employees' individual personalities. A multi-purpose room hosts board meetings, all-staff meetings and doubles as a studio for staff breakfasts and yoga classes.

The full revitalization of the space was achieved with the addition of a new monumental staircase positioned between the staff floors. This centralized staircase, located at the main entry, allows employees to see through the core of the building to the exterior windows on either side. This central corridor flows like an artery through the heart of the space, providing streamlined circulation and allowing daylight to flood into all aspects of the space. Additionally, glass office fronts and doors maintain openness and connectivity throughout the office," says NELSON Worldwide.