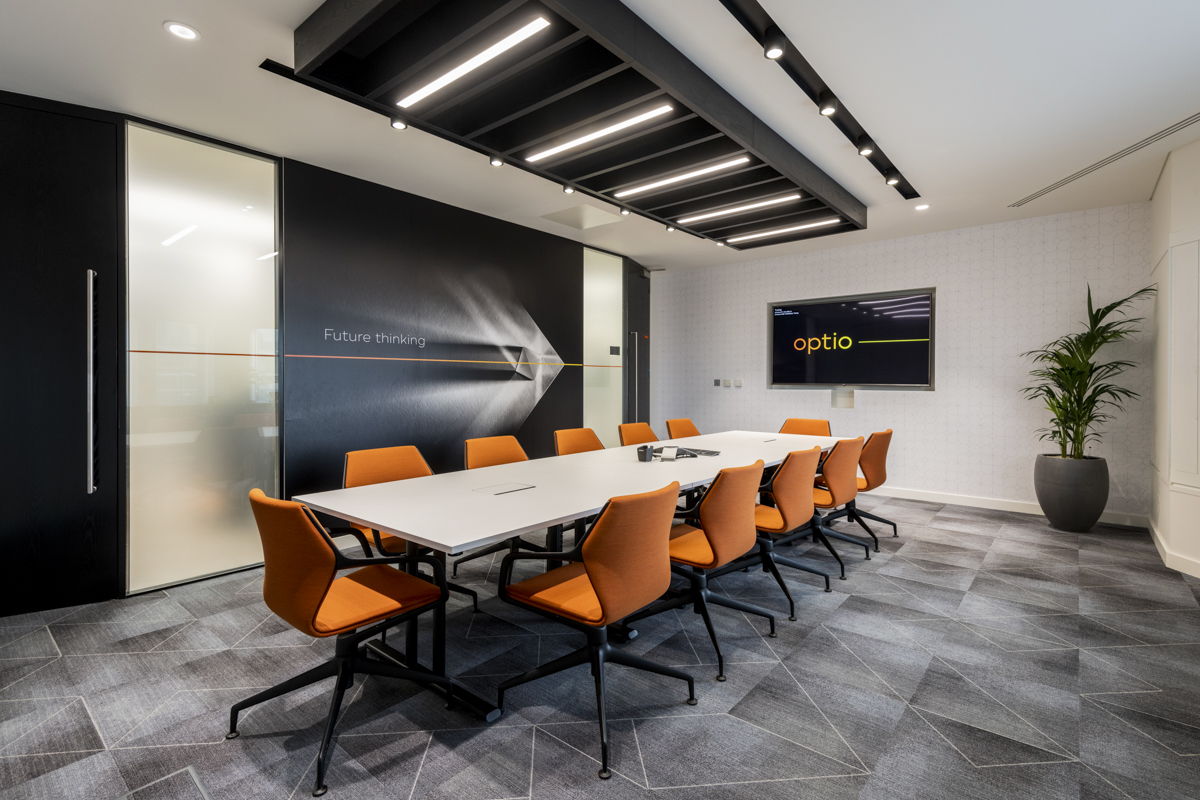 A Look Inside Optio's Modern London Office
Technology-based insurance company Optio recently hired workplace design firm Area to design their new office in London, England.
"The company's re-brand process took place at the same time as the design phase, meaning a flexible and integrated client approach was taken, and real attention to the company's new image and messaging had to be carefully considered. The 10th floor of the neo-Gothic 1 Minster Court building was selected as Optio's new workspace. The floor plate is hexagonal in shape with a wide core, therefore the design had to be carefully planned to ensure the optimal parts of the floor were utilised for clients and primary working space.

Clients are welcomed into Optio via a striking reception area, client meeting rooms and broker lounge. Aligning with Optio's new brand identity, each space has been designed to reflect the company image with striking graphics, seamless video conferencing, views over the city and great coffee.

Optio's open-plan working environment is situated across two main workspaces either side of the central core; primary working spaces, informal collaboration zones and a large social breakout area is situated at the back of the floor for employees to socialise, relax and meet away from their desks," says Area.
Location: London, England
Date completed: 2020
Size: 8,200 square feet
Design: Area
Photos: Marek Sikora