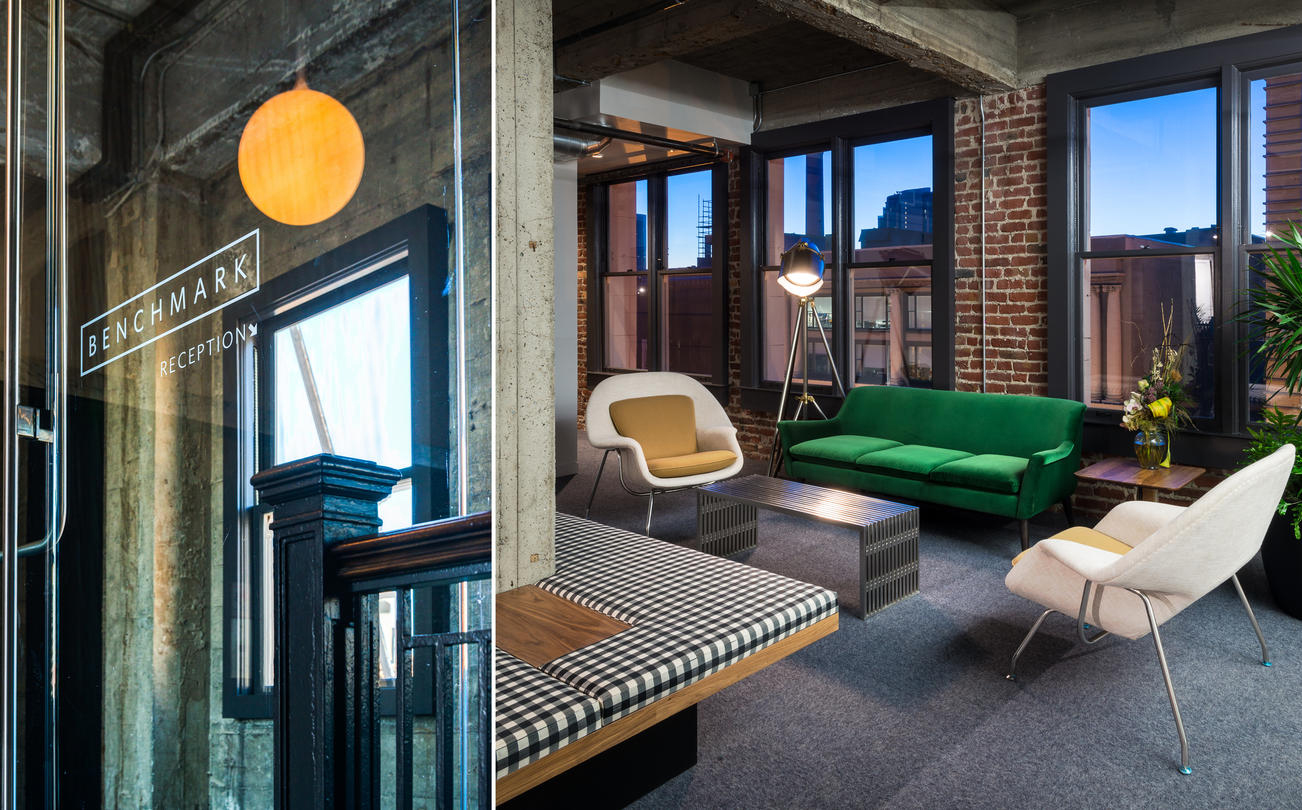 Benchmark Capital's San Francisco Headquarters
Benchmark Capital has recently leased the two top floors of the beautiful Warfield Bulding in San Francisco's Tenderloin neighborhood. Their space was designed by Eric Cohler Design.
"We approached the design of their headquarters from a more residential point of view, and came up with a very personal, clean, modernist insertion into a funky shell of a building. The existing structure offered some incredible concrete and brick work from the early 1920s, much of which was buried under crumbling plaster that we removed in entirety", says Lundberg Design
Tip: Did you know that Benchmark Capital has invested in startups such as: Quora, Uber and Snapchat?
Location: Tenderloin – San Francisco, California
Date completed: 2013
Design: Eric Cohler Design
Architecture: Lundberg Design
Photos: K M Dale Tan