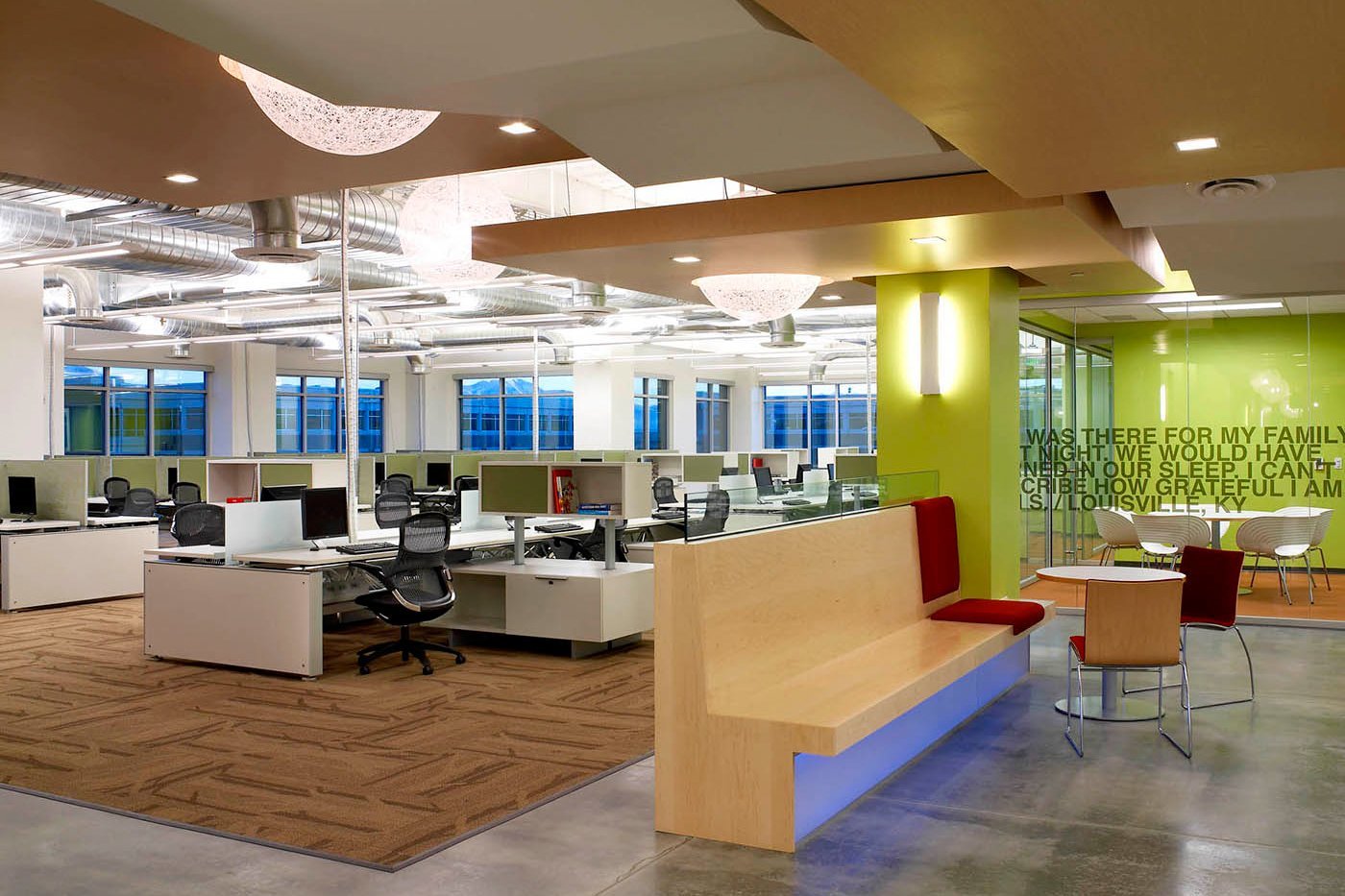 Inside Vivint's Utah Headquarters
So here we have another interesting project from San Francisco-based Rapt Studio. This time Rapt Studio designed a new interior space for Vivint, a company which offers a home automation system that connects the user's home smart systems to improve security, convenience and energy efficiency. The result is an energetic, elegant and hip office space, which in my opinion looks amazing.
Tip: Did you know, that Vivint has raised over $560 million in investments?