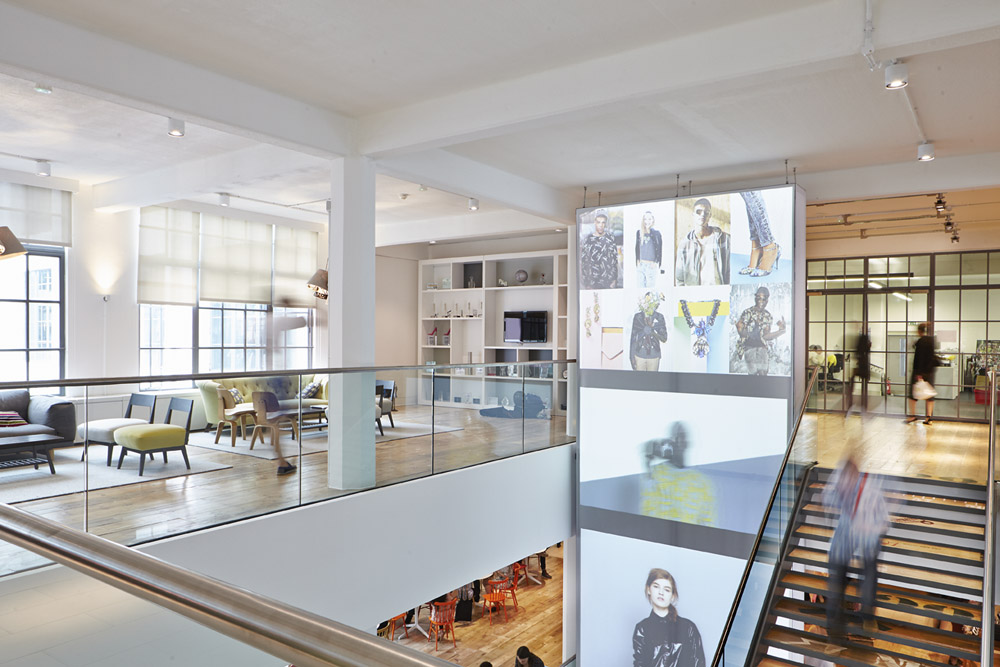 Asos Headquarters by Morey Smith
British interior studio Morey Smith has designed the new headquarters of online fashion retailer Asos, in London.
The design includes a flexible events space, a showcase/press area, fashion themed meeting rooms, open-plan offices and a tour route for visitors where they can follow the full journey of a garment from inception to completion, showcasing the innovative fashion and technology-led business. New staircases connect three floors at the heart of the office space; including a reception, café, meeting rooms and coffee bar. This central hub brings a dynamic and dramatic impact to the ASOS brand identity and gives a creative and welcoming space for more than 1200 people, to collaborate and breakout from the open plan workspace.
Location: Camden – London, England
Date completed: April 2013
Size: 100,000 sq ft
Design and photos: Morey Smith