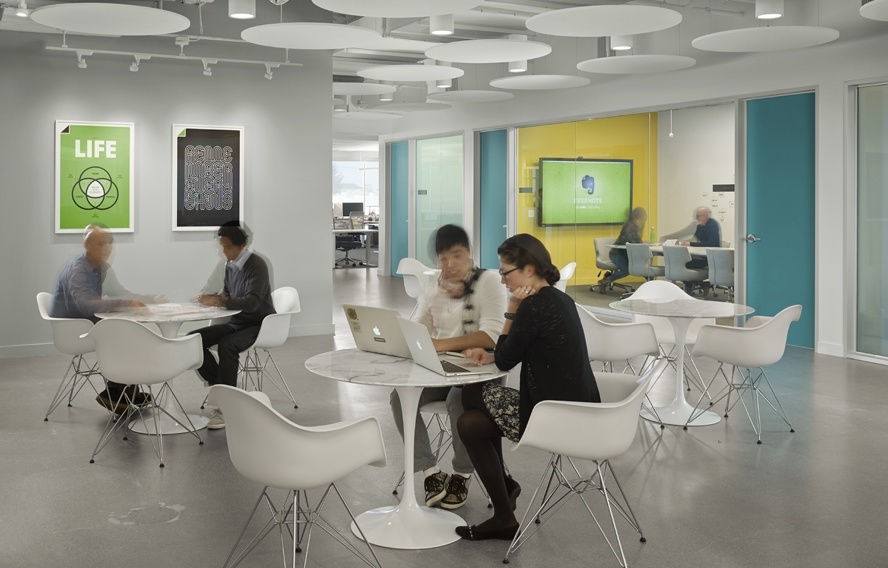 A Look Inside Evernote's Redwood City Headquarters
Standard Studio has designed the second floor of Evernote's Redwood City headquarters.
Evernote's headquarters is designed to reflect their culture: open, collaborative, comfortable, and productive. A simple open plan with a variety of private spaces allows large teams to communicate, smaller teams to "break out", and individuals to have privacy when needed. The restrained material palette gives warmth and richness without being decorative, reflecting the values of the brand. Designed in collaboration with Evernote's design team," says Standard Studio.