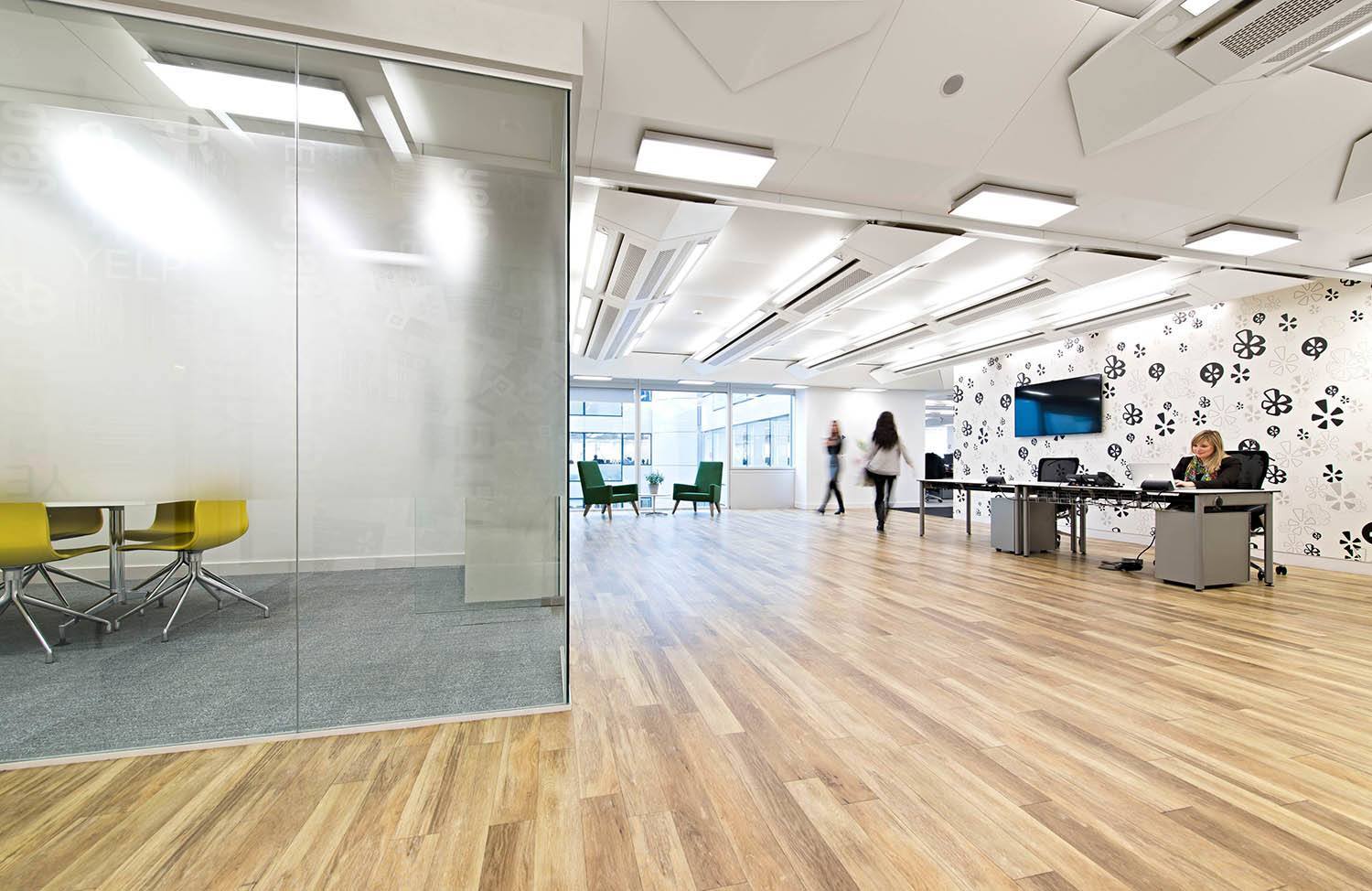 An Exclusive Look Inside Yelp's London Offices
Guys from M Moser Associates sent us photos of Yelp's UK headquarters they designed. The 13,800-square-foot office space of this popular social networking website is located in London's Marylebone neighborhood.
Yelp's London office is in a prominent London West End location in a design scheme representative of their brand. We created an inspiring and efficient workplace that has helped to enhance the company's profile. With strong client design collaboration the outcome presents a friendly, urban and professional environment. Music disperses throughout the entire floor plate, with a large open kitchen and breakout facility breaking two large open plan workspaces. Towards the rear of the office journey are some quieter more formal meeting rooms. The office also boasts great technology solutions, ping pong tables for staff, and unique branding experiences", said M Moser Associates.
Location: Marylebone – London, England
Size: 13,800 sq ft
Design: M Moser Associates
Photos: Alastair Lever