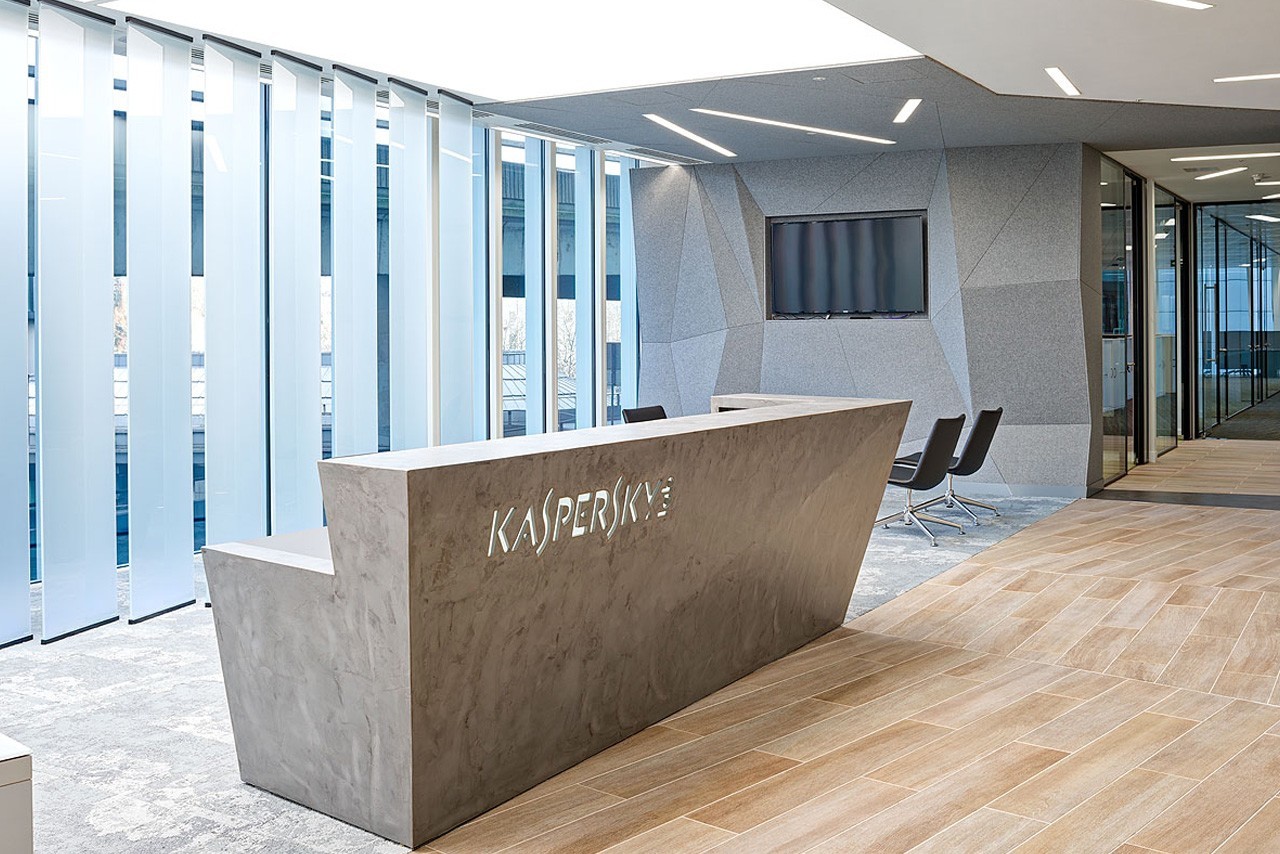 Kaspersky Lab's London Offices
Area Sq designed the offices of IT security giant Kaspersky Lab, located in Paddington, London.
From an outline plan and concept visuals, Area Sq developed a fresh direction that remained clearly on brand. Increasing collaboration in open plan spaces, while being efficient with that space, was important to Kaspersky Lab. Area Sq found that both could be delivered via informal workspaces that doubled
up as workshop-type areas where employees are encouraged to share knowledge, ideas and innovate.
Location: Paddington – London, England
Size: 16,400 square feet
Duration: 8 weeks
Design and photos: Area Sq