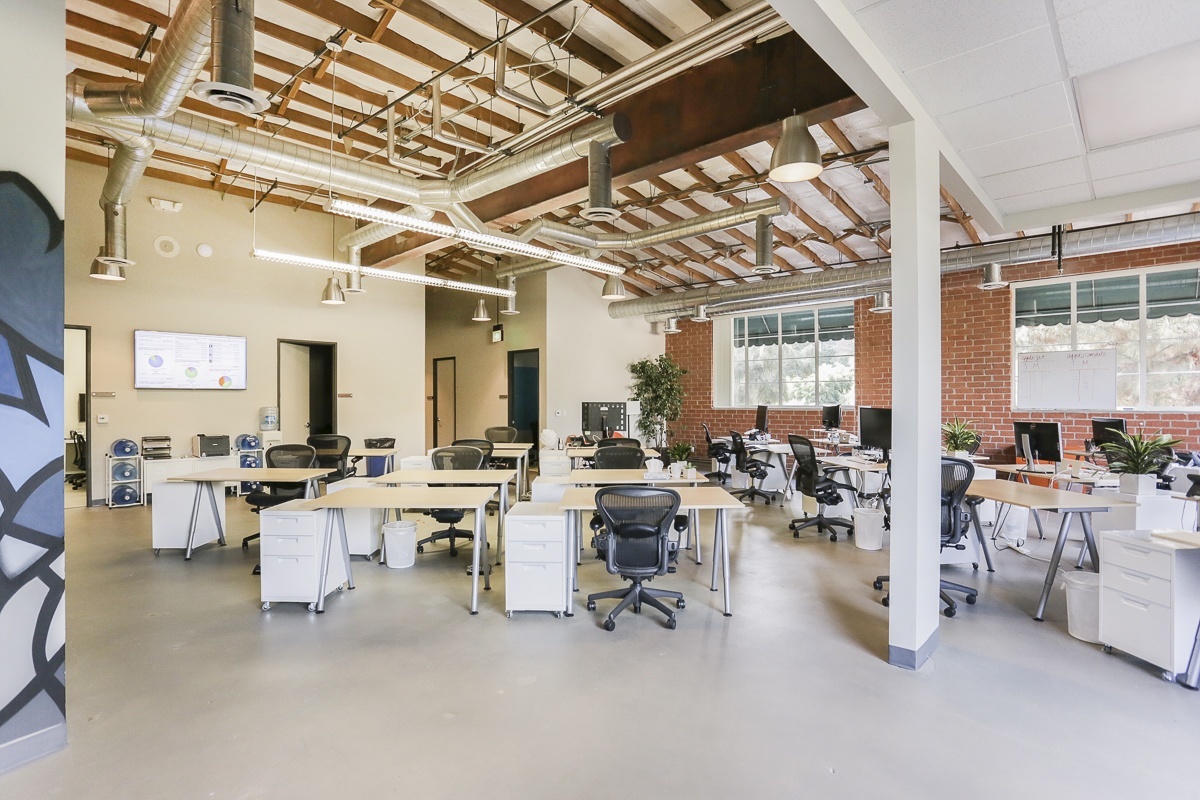 Connectivity's Cool Los Angeles Office
Interior design firm Homepolish has recently completed a new office design for online review and management platform Connectivity, located in Los Angeles, California.
"the space before the redesign was a bunch of smaller offices and very small open space. We knocked out over half of the smaller offices to make larger community work areas," says Homepolish designer Allison. The original brick walls were kept, while the high ceilings created an large, communal workspace. Warmer touches were added to the smaller breakaway and conference rooms – each of which were named to add a personal touch (our favorite is "Bakery").