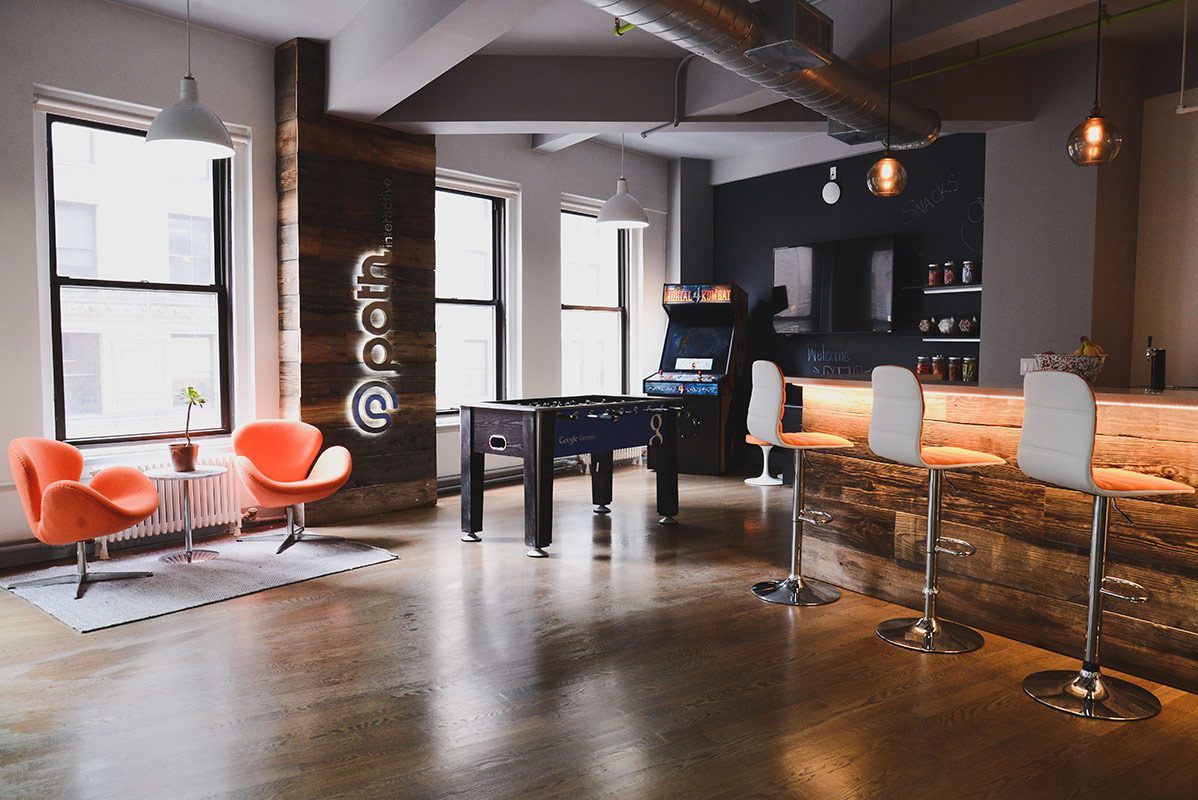 Path Interactive's Cool New York City Office
The founders of search engine marketing company Path Interactive have recently reached out to interior design firm Homepolish, to design their new offices located on New York's Park Avenue.
Glass walls add breakout spaces for conferences without cutting down on the floor's natural light and an arcade game corner keep things very, very fun. Desks that are perpendicular to the windows prevent screen glare and pops of color in matching furnishings keep the space colorful without looking cluttered.