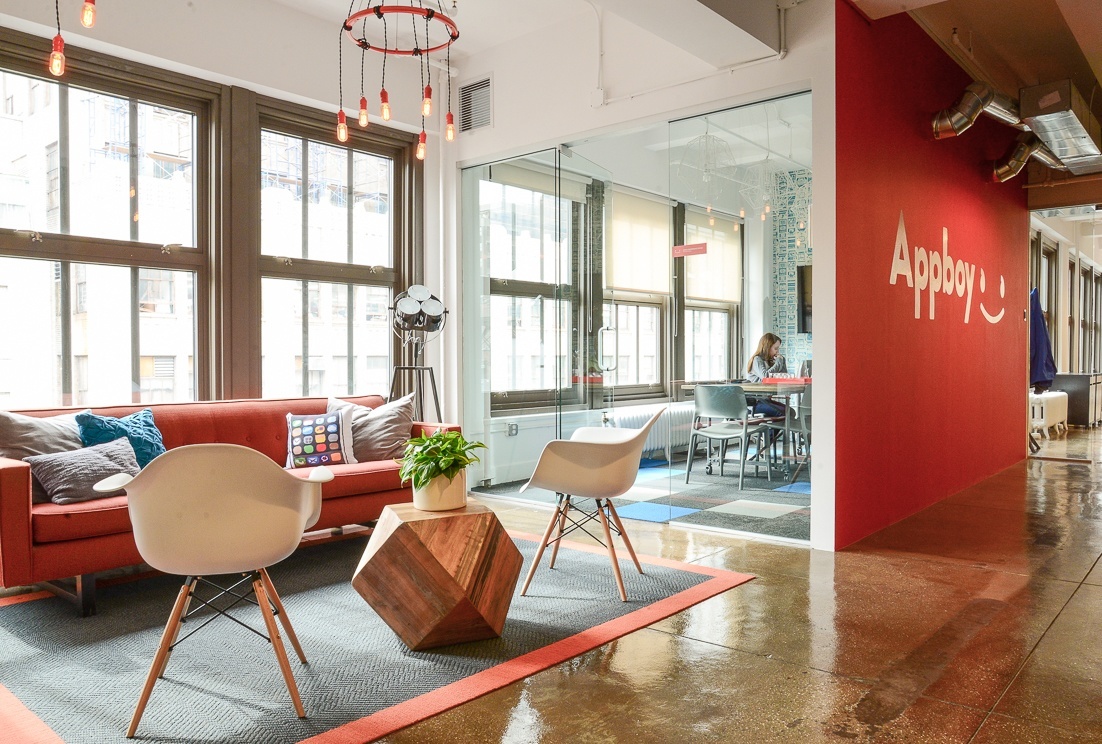 Inside Appboy's Chic New York City Office
Appboy is a platform that helps mobile app developers monetize and engage their users. The company's office which has been recently redesigned by designers from Homepolish, is located in New York's Garment District.
Homepolish designer Lauren added custom touches like the cute chef-ified Appboy logo in the kitchen and the inside jokes lining the walls. Every details helps to energize the space and inject the office with the brand's identity. Even the conference rooms received a dose of fun, getting named via employee votes!