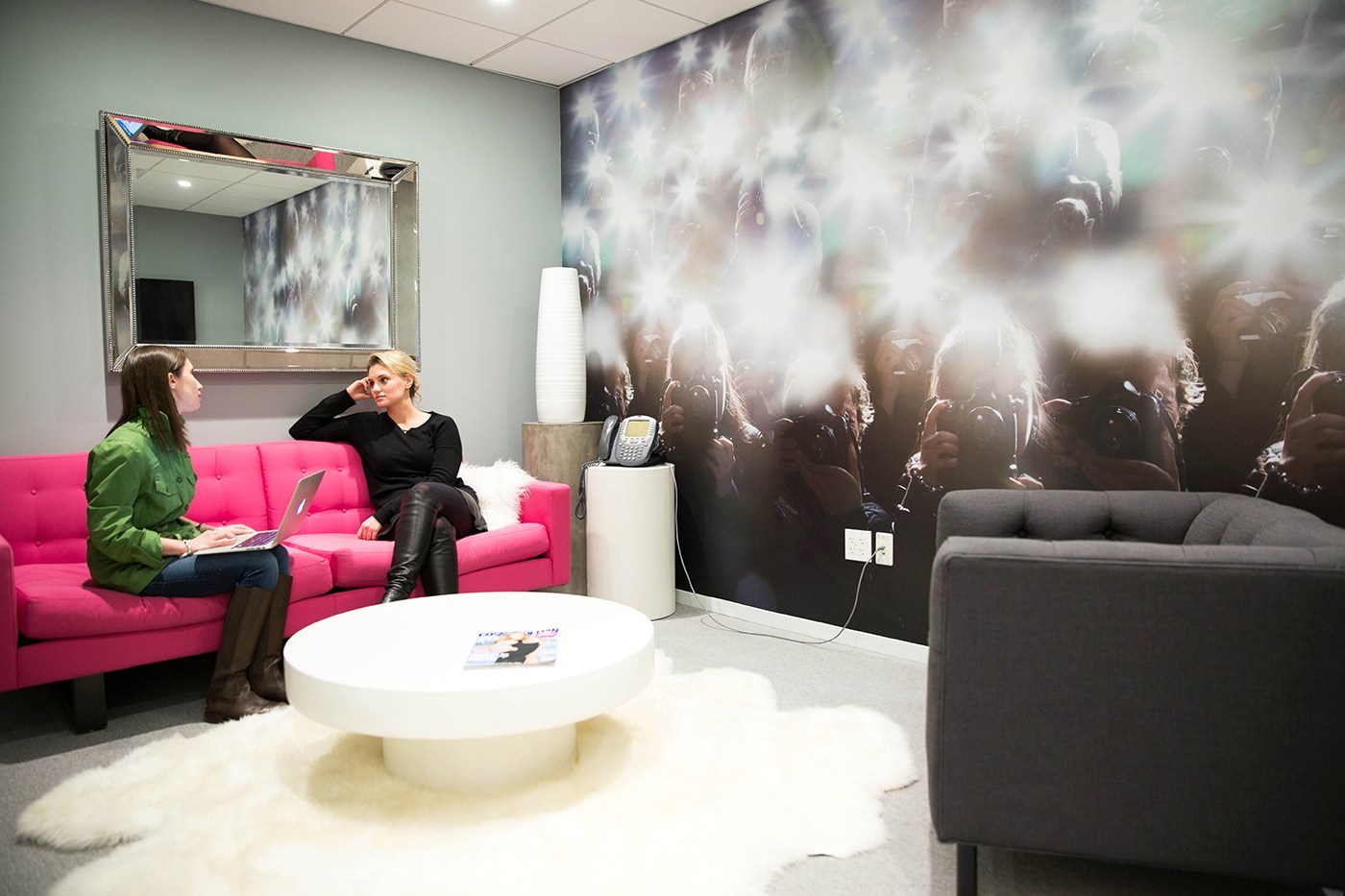 Inside Cosmopolitan.com's Chic New York City Office
Cosmopolitan.com is definitely one the most popular online resources for millennial women, especially considering the fact, that the website reaches an audience of over 30 million unique visitors each month. The Cosmopolitan.com's team has recently moved into new offices located in New York's Midtown West and today we will take a look inside.
The space hosts a large production studio for all our in-house web videos and photo shoots, which is important to have as we continue to grow the site and create our own visual content. We also have our own Green Room, where we can have celebrities or talent wait before participating in a photo or video shoot. We have a changing area and powder room complete with sinks and styling chairs to enable us to have hair and makeup artists directly in the office when working on shoots. We have a kitchen and bar area because our editors work around the clock, and TVs around the newsroom so that we can follow breaking news or cover awards shows from our office if we need to," says Cosmopolitan.com.
Location: Midtown West – New York City, New York
Date Completed: July 2014
Design ABC Carpet & Home, Wisteria, CB2
Photos: Kathleen Kamphausen – Cosmopolitan