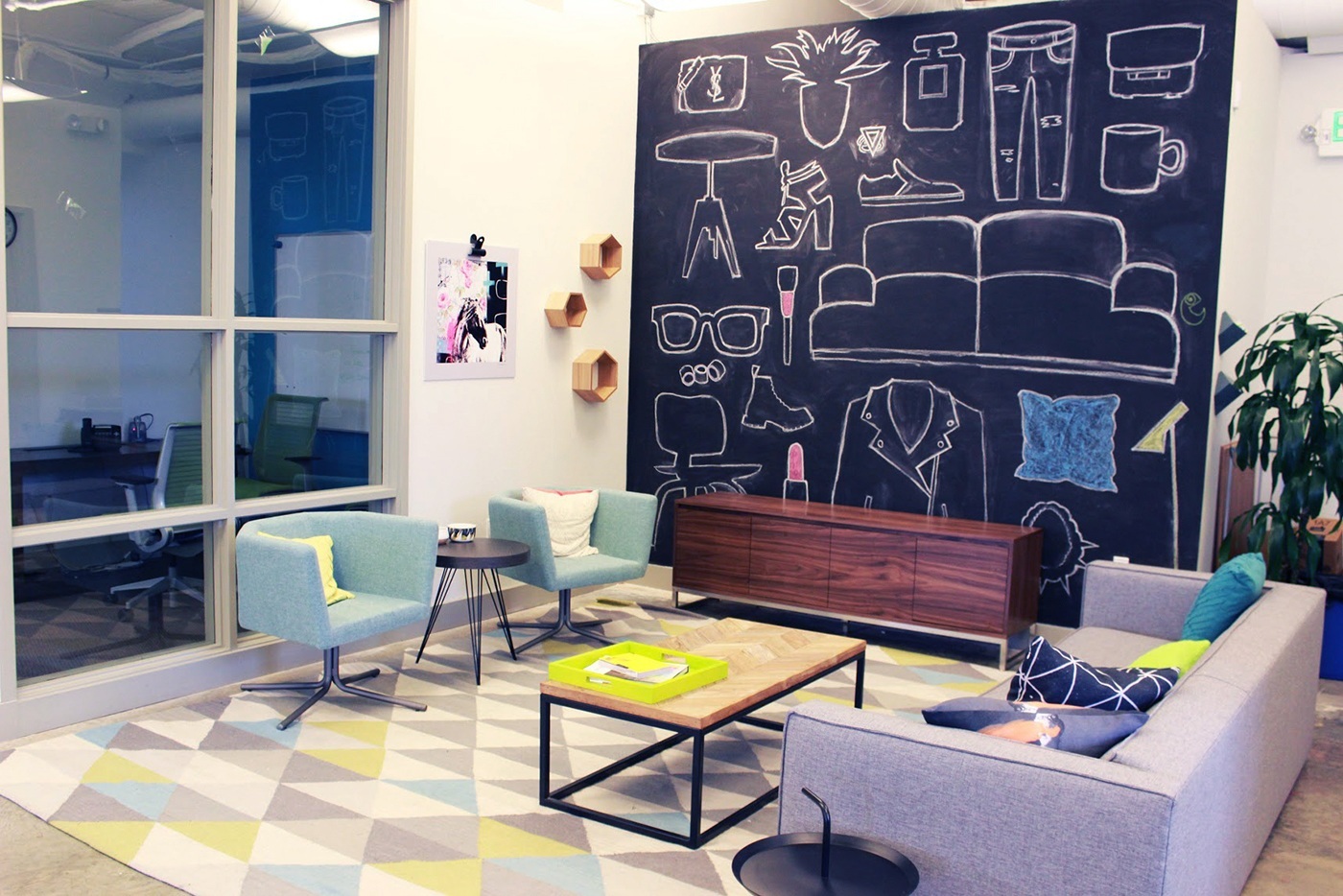 An Exclusive Look Inside Polyvore's Mountain View Headquarters
Polyvore is a popular social e-commerce platform powered by a global community of stylists who mix and match products to create looks to share their style with the world. Polyvore's Mountain View headquarters have been recently renovated and during this process the company held a special contest for its users allowing them to redesign the main lounge area. Polyvore user bellamarie, aka Angela won, and was then flown to the Mountain View HQ.
"For the redesign, Angela was inspired by Polyvore's combination of muted neutrals and contrasting bright-neon colors. Angela took existing yellow-green and turquoise tones and picked out similar-colored throw pillows to contrast the dark chalkboard wall and gray couches", says Polyvore
Tip: Did you know that Polyvore has raised over $22 million in investments so far?
Location: Mountain View, California
Design: in-house