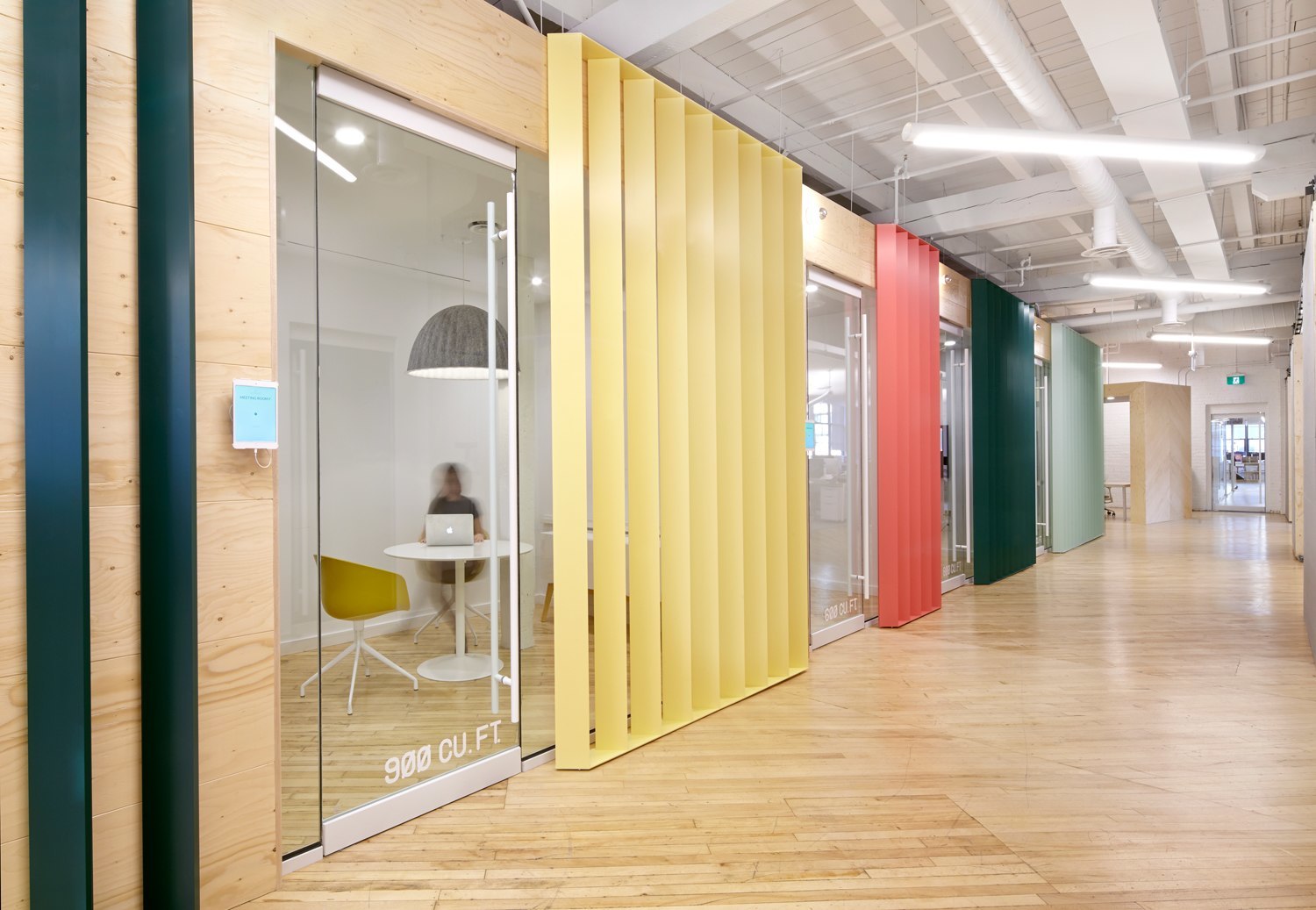 Inside Shopify's Gorgeous Toronto Office
Shopify is currently the most popular ecommerce platform that allows anyone to sell online. For its new office located in one of Toronto's 100-year-old warehouse, Shopify reached out to interior design firm MSDS to design the entire space. And here is the result.
Tip: Did you know that Shopify has raised $122 million in investments so far?
The design of the office is built on the metaphor of the mechanisms of contemporary commerce: the front office block and reception area are the Market, the rear office is shipping and transport, while the 3rd floor, currently under development, will be production/fabrication", said MSDS