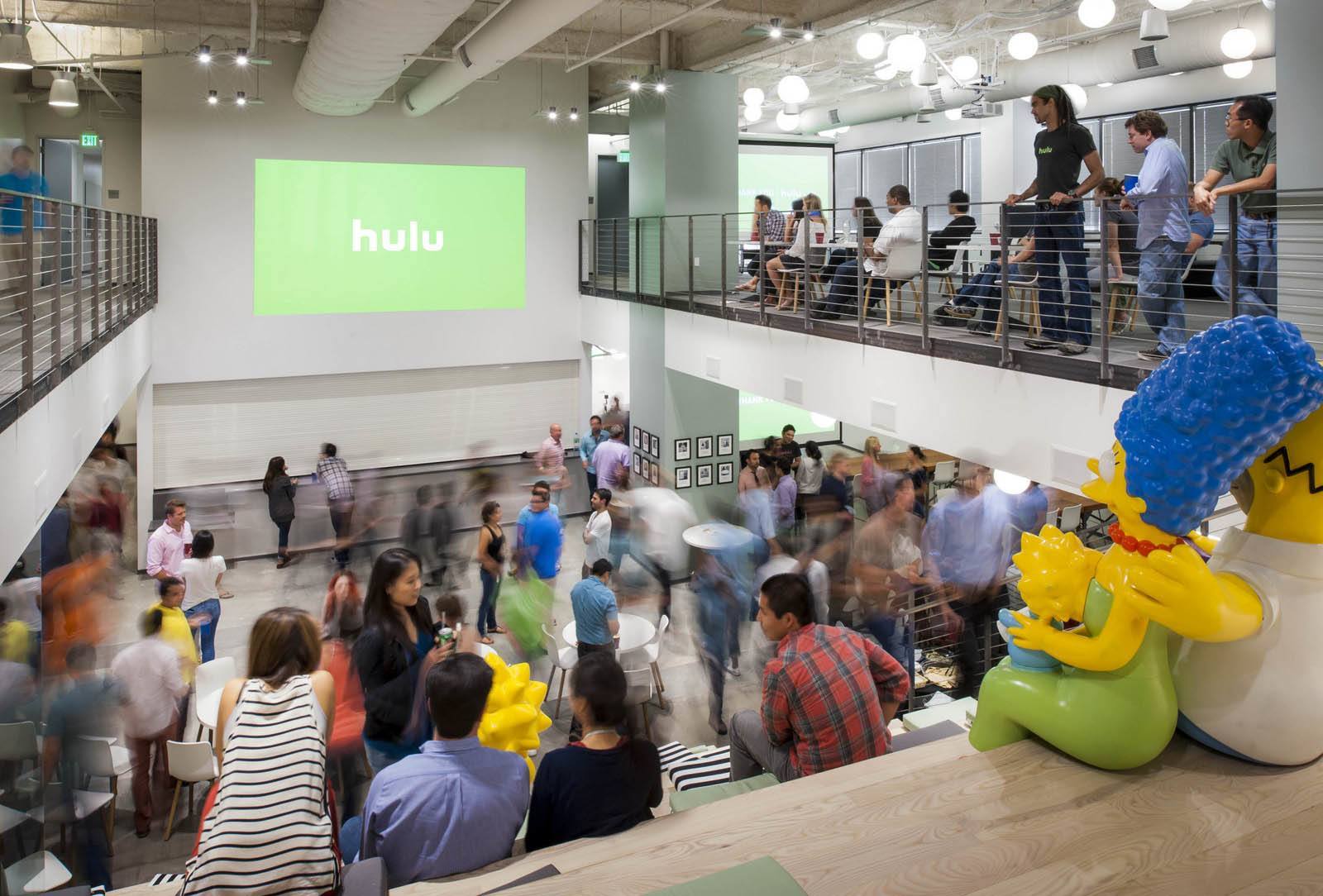 A Peek Inside Hulu's Santa Monica Office
Hulu is a popular online video service that allows people to watch their favourite TV shows and movies through its platform. Hulu's headquarters are located in Santa Monica, California and were designed by Gensler.
Tip: Did you know that Hulu has raised  $100 million in investments so far?
Location: Santa Monica, California
Size: 95,000 square feet
Design and photos: Gensler