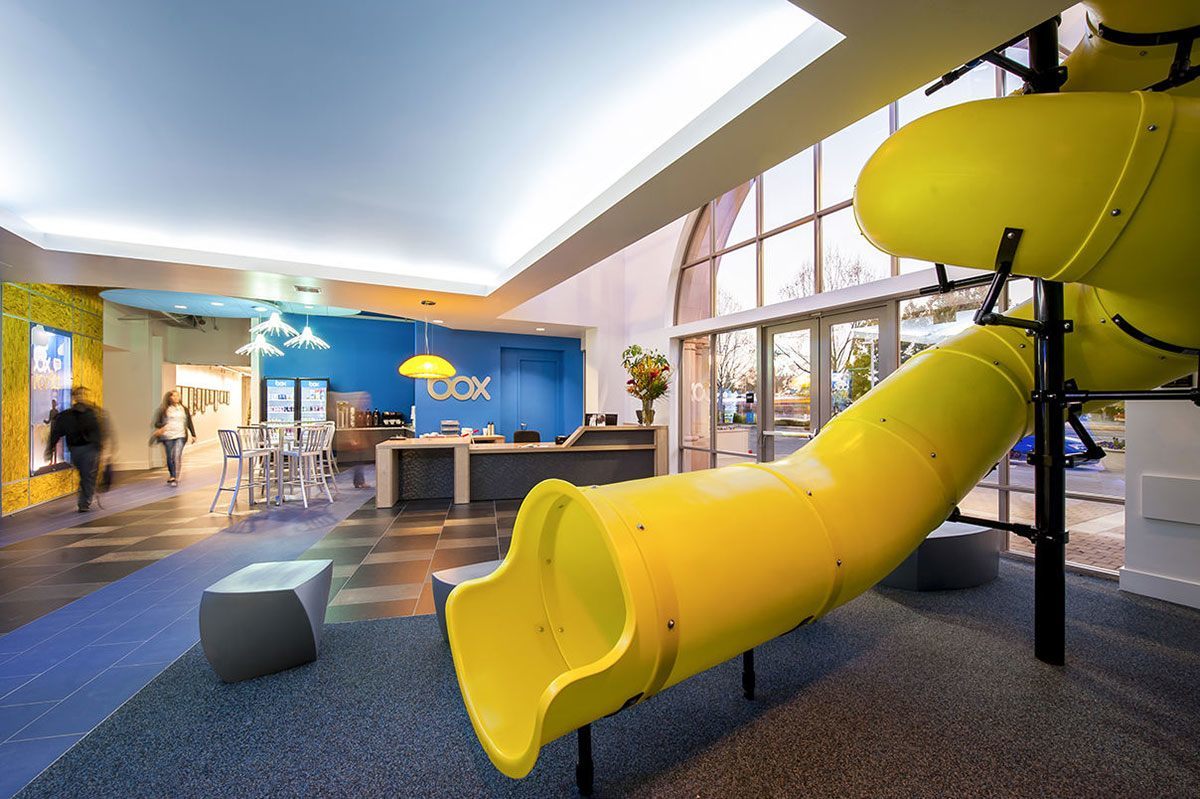 A Look Inside Box's Amazing Los Altos Headquarters
Box is a popular cloud storage platform that allows you to securely access or share content from anywhere. The company is headquartered in Los Altos, California in a 100,000 square foot office space which was designed by FENNIE+MEHL Architects.
"We blew out floors and walls and created a space that was positively humming. Rambunctious, fun, youthful—yes, that is a two-story slide connecting the first two floors—the Box space was so successful the company outgrew the space within 18 months", said FENNIE+MEHL Architects
Tip: Have you seen Box's San Francisco Office?