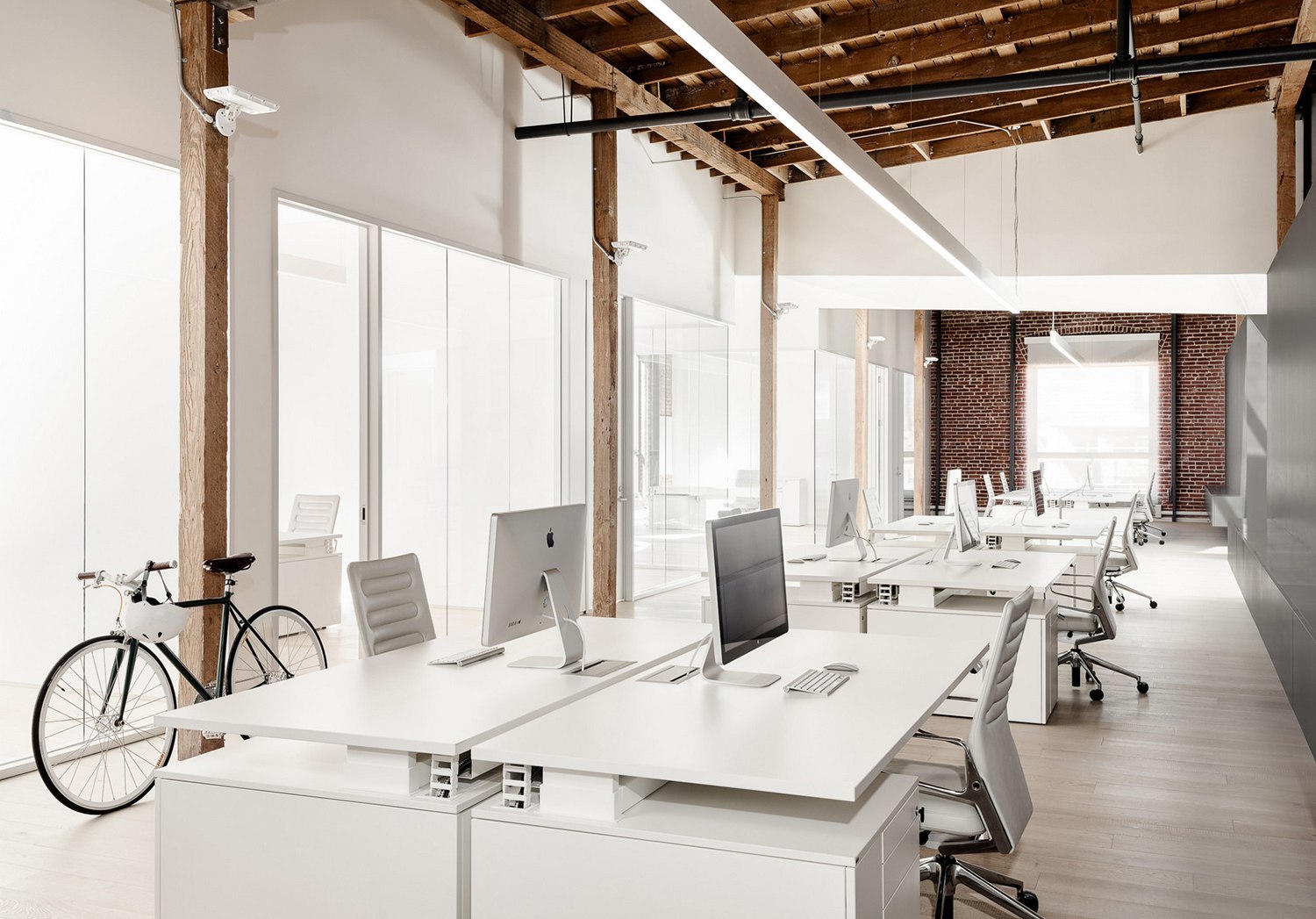 A Look Inside Index Ventures' New San Francisco Office
Index Ventures is a famous venture capital firm that has invested in startups such as Slack, Trello, Socialbakers, Codecademy, Secret and Bitpay. Index Ventures is based in beautiful office in San Francisco's SOMA District which was designed by Garcia Tamjidi. Because of rapid growth, Garcia Tamjidi also recently completed a new office expansion.
"The design was developed around the introduction of new skylights. Natural day light is used as a focal point around which public spaces such as the entry, café and boardroom are arranged in a centripetal pattern. Elements and materials from the previous project were expanded into the new space to create a seamless flow and brand continuity. The sculptor, Reuben Margolin was commissioned to create a kinetic sculpture for one of the three high-volume truncated spaces", said Garcia Tamjidi
Tip: See the previous photos.