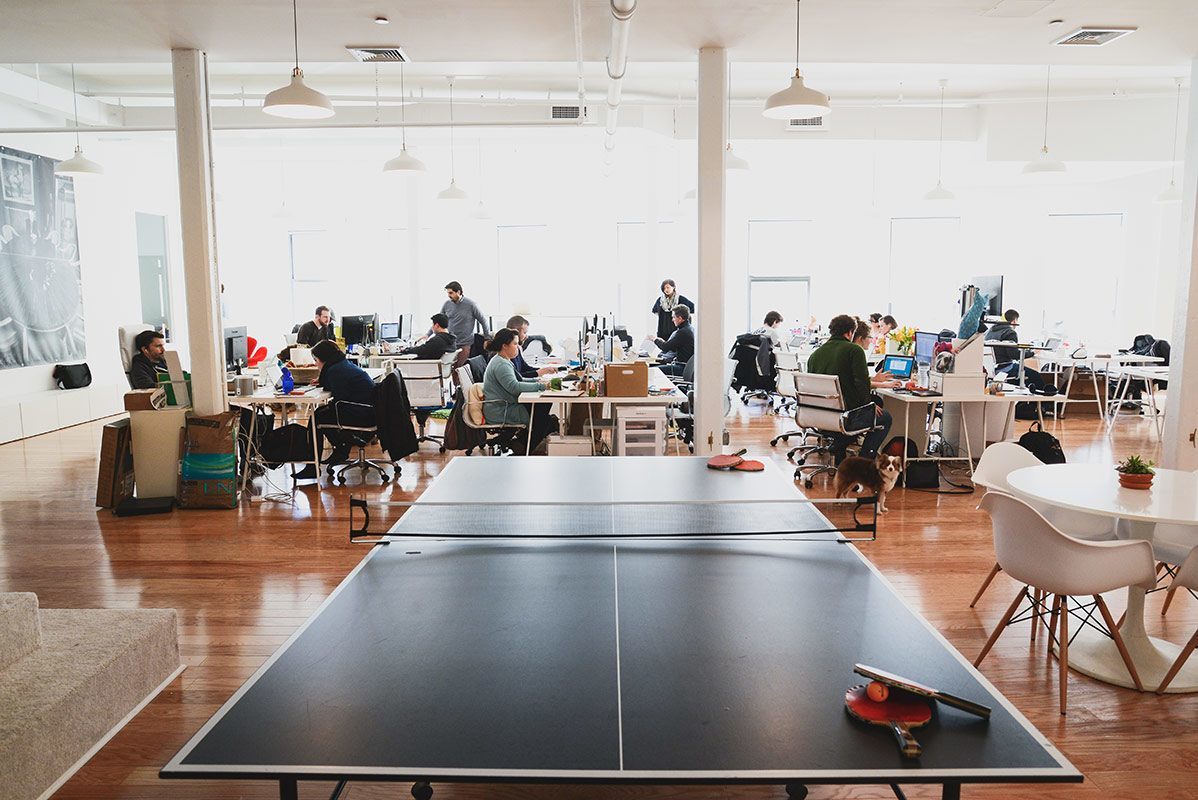 Another Look Inside BarkBox's New York City Headquarters
BarkBox is a popular subscription-based ecommerce startup that delivers monthly dog treats and toys directly to your doorstep. The company's main office is located in Little Italy/Chinatown area in New York City.
"Needing the space to be pet as well as people friendly, we found simple and easy-to-clean furnishings, incorporated brilliant design details like the carpet covered nooks for working or napping (dogs and humans) and asked Dave Coverly to cover the walls in doggy doodles to keep the decorations simple, funny and relevant. Finally, let's not forget that this is actually an office so operational systems needed to be in place. There's tons of storage for beta testing treats/toys and there's plenty of space for employees to organize the 100k BarkBox care packages that get sent out every month", said Homepolish
Tip: See the previous photos.
Location: Little Italy / Chinatown – New York City, New York
Date Completed: 2014
Size: 5,000 sq ft
Design: Homepolish
Photos: Claire Esparros