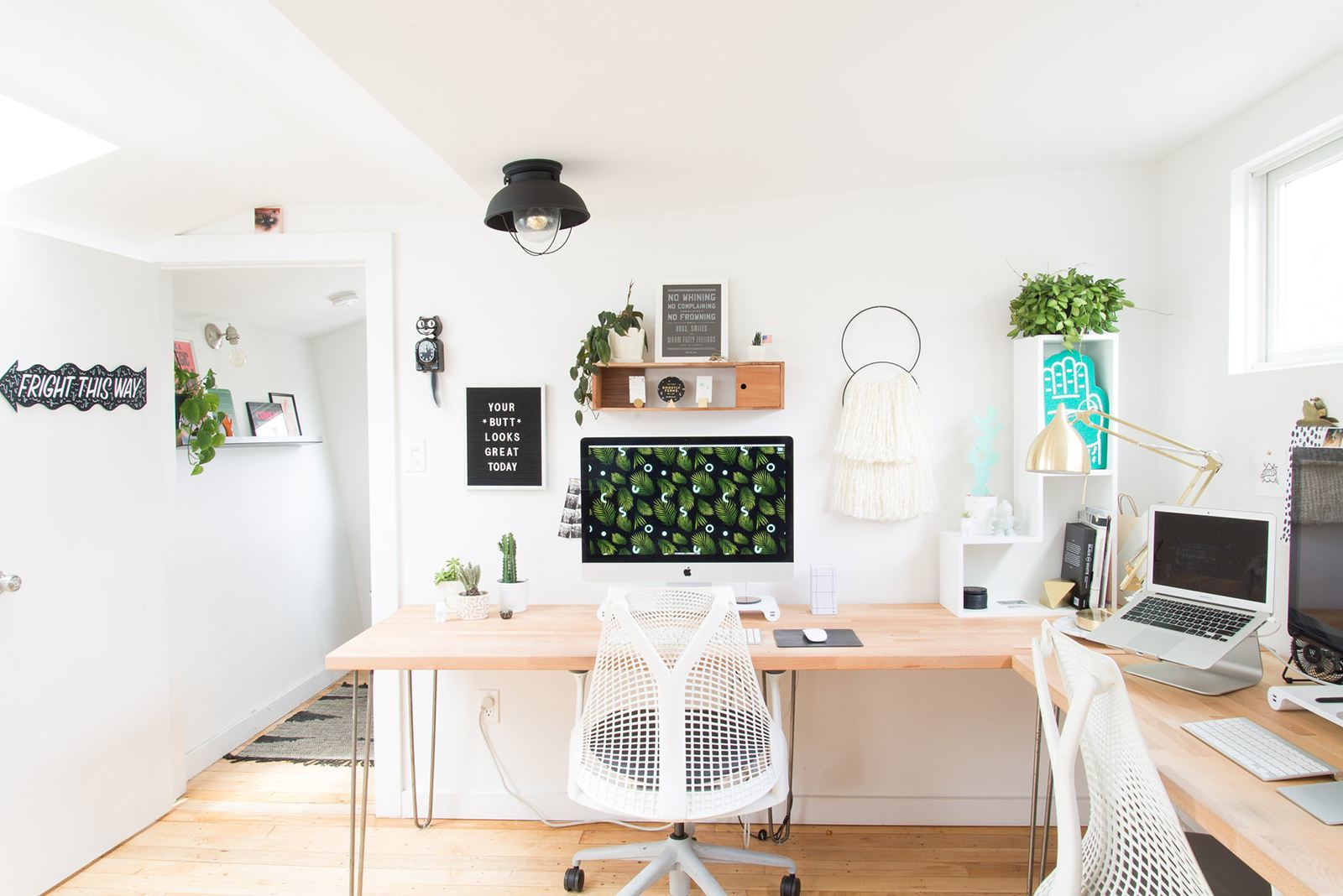 A Look Inside Ghostly Ferns' New Brooklyn Office
Ghostly Ferns is a creative family of freelancers based in New York City, that focuses on web design, UI/UX, app development and graphic illustrations. Their office which is located in Brooklyn, was recently redesigned by Homepolish.
"The project was extremely collaborative. I would say 50/50," says Homepolish designer Breanna. "As a creative person Ghostly Ferns founder Meg Lewis already had a strong sense of how she wanted the space to look. She just needed help pulling everything together. The bones of the space were already there (like the work stations, bistro table and sofa," explains Breanna. "Before the redesign the space looked great but it wasn't quite what Meg wanted. There was a lot of color and no separation of space between different areas.
Location: Brooklyn – New York City, New York
Date completed: 2015
Size: 295 square feet
Design: Homepolish
Photos: Claire Esparros