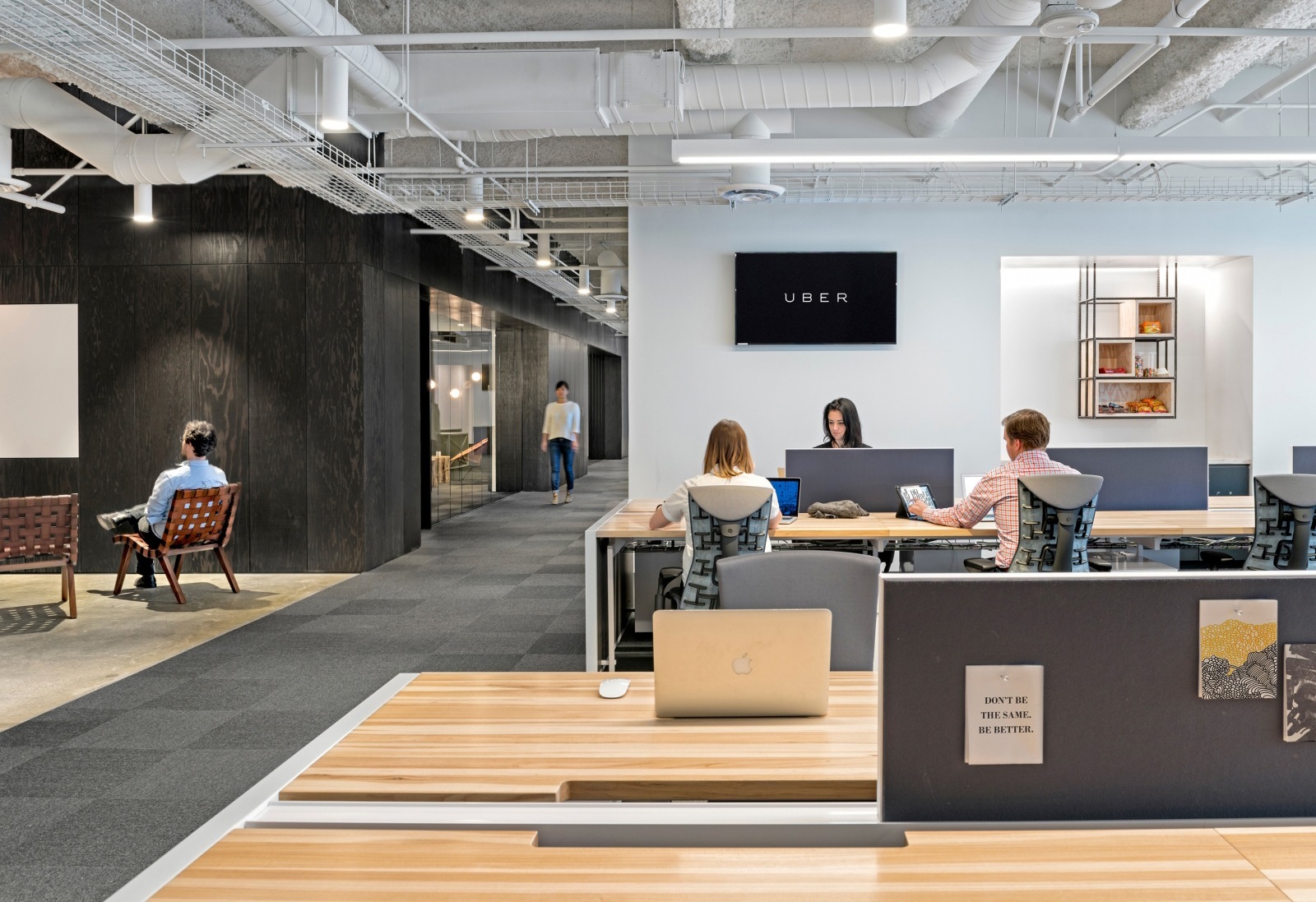 A Tour of Uber's New San Francisco Office
Uber, the world's largest taxi startup that connects passengers with cab drivers via its mobile app, recently acquired the 11th floor of the building it occupies in San Francisco. The design of the space was again handled by Studio O+A.
"Uber 11 is a space for teams to detach from the mother ship and work independently on special projects. It's the rebellious cousin of the Uber family, still very much of the same genetic make-up, but more openly irreverent. This floor is forever a work in progress—paint in the elevator lobby rises only so high on the wall; drywall in the corridor isn't painted at all. Exposed ceilings, raw concrete floors—the impact is of something being born, some new configuration formed from classic elements: a start-up.But it's a start-up with a sophisticated understanding of work. Uber 11 is a collection of team meeting spaces—each tailored to a specific capacity and each a freestanding mini-ecosystem. These team rooms are equipped with everything necessary to get the job done. They are linked by pockets of the "populist luxury" that is key to Uber's central mission: a lounge space paneled in blackened Douglas fir, an all-hands table beneath blown glass, a game room, a sumptuous kitchen. Uber's start-up is deliberately "unfinished," but it features the same warm textures and elevated execution to be found in the office below", said Studio O+A
Tip: If you would like to see more photos Uber's San Francsisco Headquarters, visit our previous article.
Location: Financial District – San Francisco, California
Date Completed: 2015
Size: 19,826 square feet
Design: Studio O+A
Photos: Jasper Sanidad