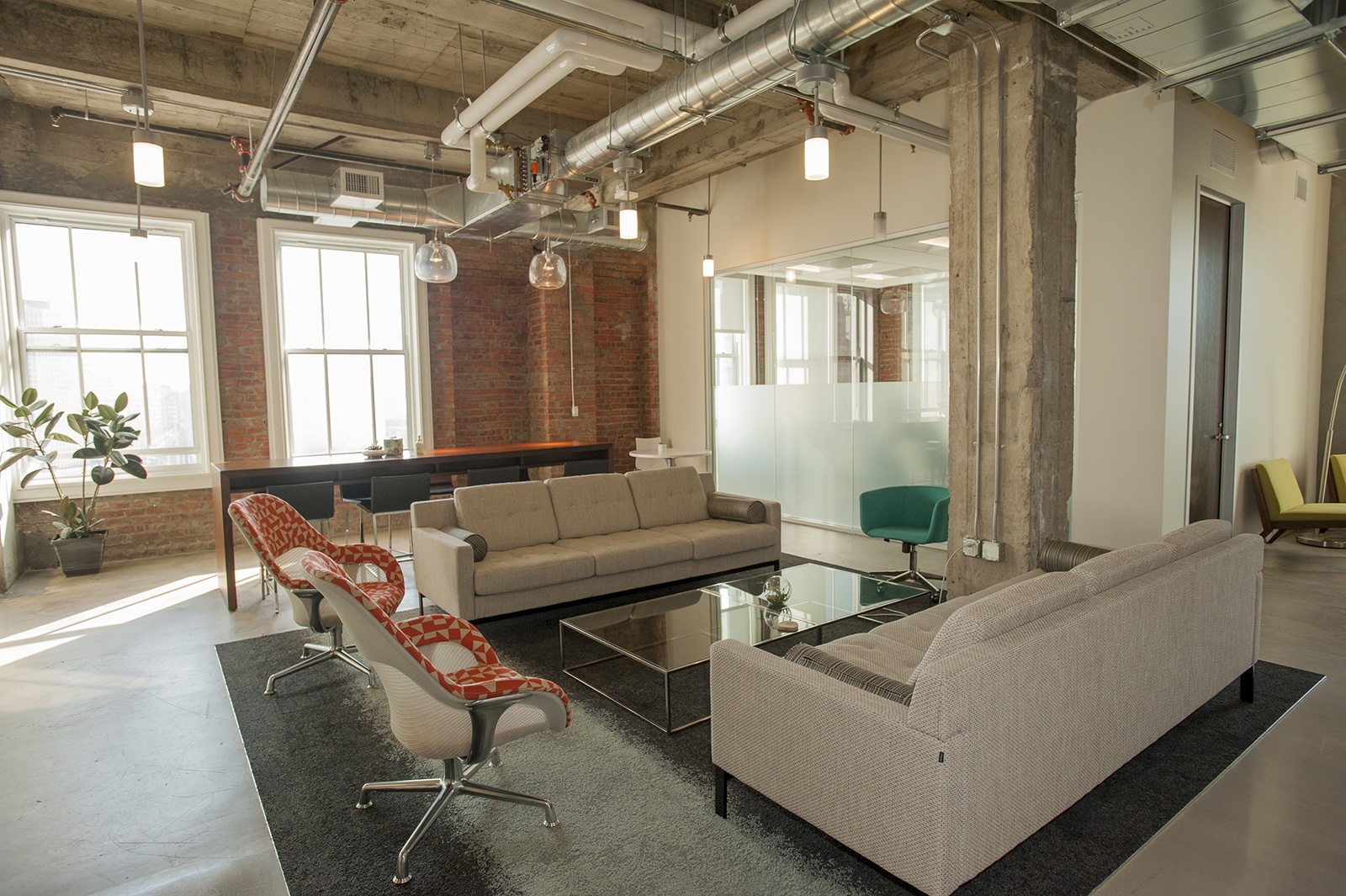 A Peek Inside Apcera's San Francisco Office
Apcera is an innovative San Francisco-based startup that has developed the world's first operating system for the Hybrid Cloud, that helps developers to safely deploy, orchestrate and govern any workload in cloud. Their HQ is located in San Francisco's SOMA district.
"The building's lobby features black marble walls, an orange ceiling decorated with Eastern iconography and original art deco accents. When the elevators open on the fifteenth floor, the Apcera office space is a beautiful contrast to the lobby. Windows overlook the Bay Bridge and look down at the bustling city. The office space is a mix of aqua and grey modern furniture mirroring the company's colours and giving plenty of space for comfortable collaboration. The dining area features a chalkboard wall declaring important messages for the company at large. Though Apcera is a deep technology company, their office feels more like a modern boutique hotel than an engineer's pad"
Tip: Did you know that Apcera investors include: Andreessen Horowitz Seed, Kleiner Perkins Caufield & Byers and Rakuten?