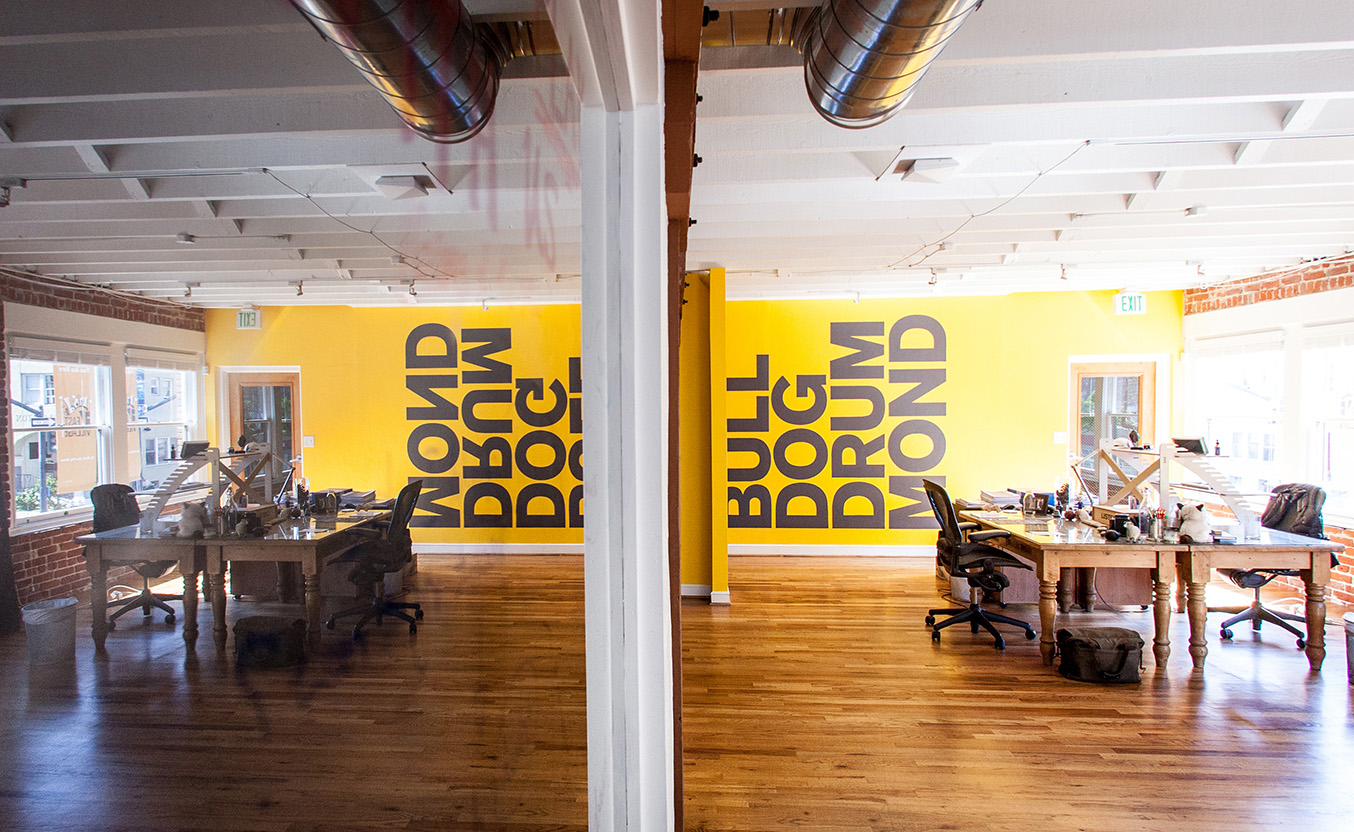 A Peek Inside Bulldog Drummond's New San Diego HQ
Bulldog Drummond is a digital agency based in San Diego, California that designs brands, products and experiences that create engagement and value for Fortune 100s companies, startups and social ventures. Recently, the Bulldog Drummond moved into a new, 3,000 square-foot headquarters located in San Diego's Gaslamp Quarter.
"We craved an inspiring space for both our employees and client working sessions and learning labs. We also had the desire to be in a historical building, our office is over 100 years old and sits in the middle of downtown. A brief synopsis of it's history: The land was bought and the first building was constructed in 1889 and started off as a Harbison Grocery (selling wholesale fruits). The corner building was then constructed in 1906 and transitioned from a Brewery (first 20 years) to Furniture manufacturing and sales (till about the second world war), to a neon sign and silk screen studio (for the next 30 years). In the late 70's the building was purchased by the Sinclair family and ever since it has been referred to as the Pannikin building, after the Sinclair's coffee business that called the building home until 2008. In March 2014, Bulldog Drummond took over the second floor, gutting the cubicles and designing an open and collaborative workspace, creating a new chapter that builds on the hundred years of production and service the tenants of this building have offered to the community", said Bulldog Drummond
Tip: We also previously featured their old office space in San Diego's East Village neighborhood.
Location: Gaslamp District – San Diego, California
Date completed: 2015
Size: 3,000 square feet
Design: CEO of Bulldog Drummond, Shawn Parr
Photos: Courtesy of Bulldog Drummond