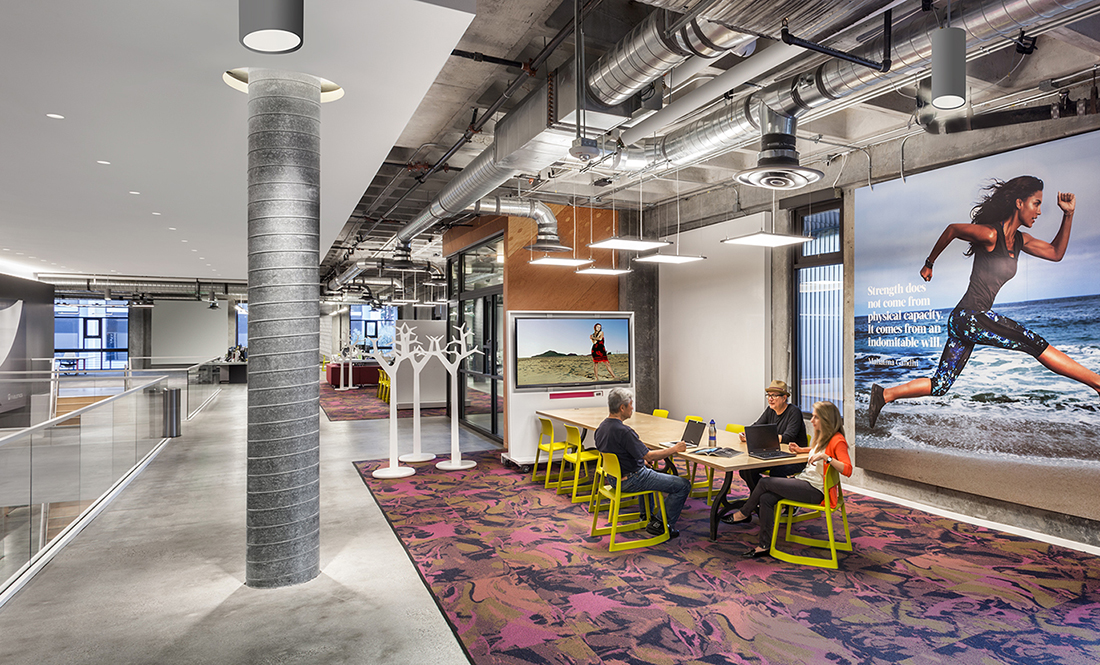 Another Look Inside JustFab's Stylish Headquarters
JustFab is a fashion e-commerce platform that offers users personalized shopping experience based on their fashion preference. In summer 2014, JustFab moved into a new 120,000-square-foot headquarters in El Segundo, California.
"Founded in 2010 Just Fab experienced exponential growth and needed a working space that would honor the companies start-up culture and sense of community while allowing them to expand and function as a large company. Just Fab received a fresh, vibrant design for their new 120,000 SF El Segundo headquarters. Design objectives for the project were a inspiring space that creates a high energy, activity based work environment reflecting the company's brand through every corner of the space", said Moshiri Associates
Tip: See the previous photos here.