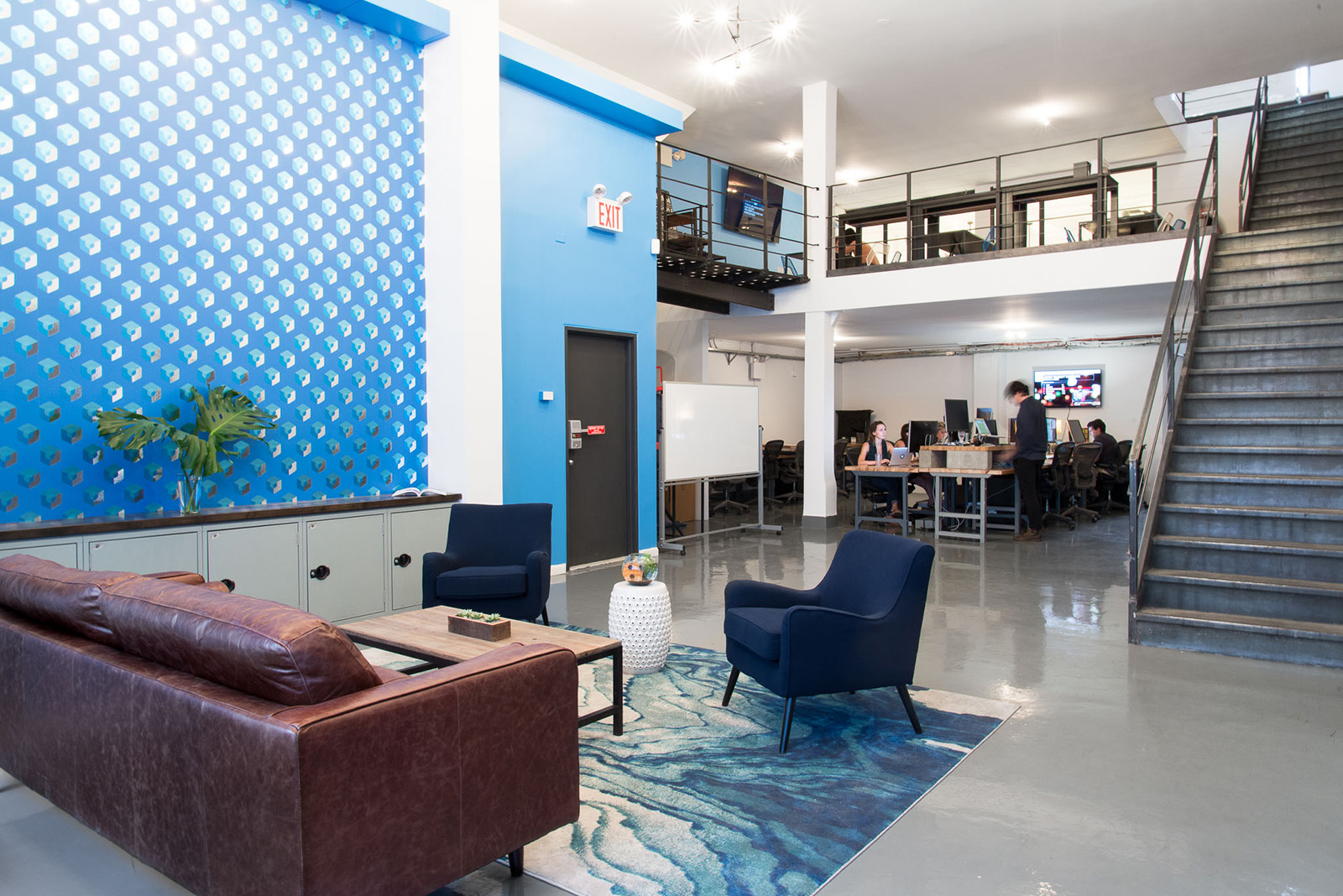 A Look Inside Bluecore's New NYC Office
Bluecore is an innovative email marketing startup that allows ecommerce marketers to create personalized emails with the speed and precision, dynamically reacting to customer behaviors and catalog changes. Bluecore's office was designed by HUXHUX Design and Homepolish, and is located in a former prohibition storehouse in New York's Lower East Side.
"The central staircase was once home to a busy conveyor belt, lifting barrels up to the attic, and the ground floor served as the busy loading dock out to the sidewalk. The clients and Homepolish designer Justin Huxol knew they wanted to infuse the boozy history into the office space. In the "Barrel Room," intimate one-on-ones take place seated around vintage barrel tables. A crow's nest observation deck looks over the main lobby, offering snapshots of the bustling work environment. And who could forget the "Speakeasy" meeting room? Lined in faux wood wallpaper, it feels as if you're having a cigar in one of the city's old smoking rooms. Not sitting in a meeting. And what's that we spy? There are even a couple bottles waiting for us on the shelves", says Homepolish

Tip: Did you know that Bluecore has raised $28.22 million in investments?