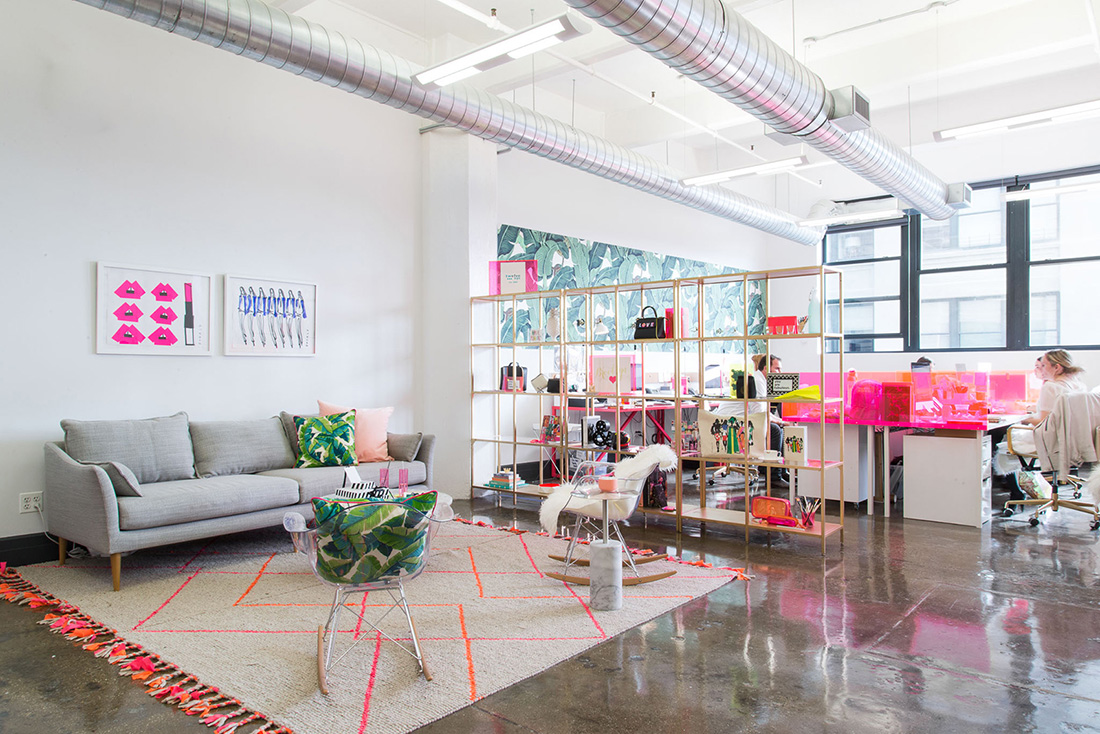 A Look Inside TwelveNYC's New Brooklyn Office
TwelveNYC, a product development agency that helps companies build their brand, recently moved into a new office located in the hip DUMBO neighborhood of Brooklyn. The space was designed by Homepolish.
"With more space to work with, the design this time around was similar but definitely on a grander scale. The team built out a conference room and storage room, essential for storing the mess of samples and swatches. A reception area was designated not by new construction but by adding in a brass curtain wall, glam meets function! And throughout the space bright pops of color shine through. Pink workstation dividers, palm leaf wallcoverings, and bright upholstery. And lest you forget the purpose of the office, let the glittering gold lettering in reception remind you: "Create Fabulous Merchandise", says Homepolish
Tip: We featured their previous office space here.
Location: DUMBO – Brooklyn, New York
Date completed: 2016
Size: 16,000 square feet
Design: Homepolish
Photos: Claire Esparros