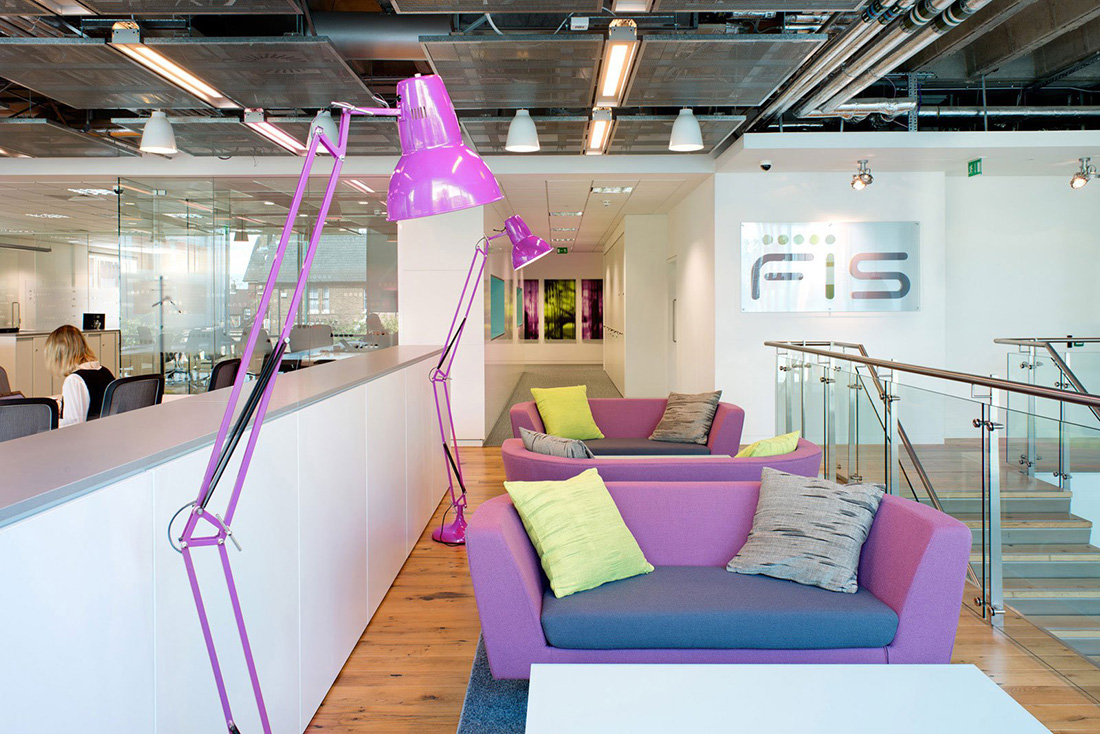 Inside FIS' Modern Office in Watford
FIS, one of the world's largest providers of banking and payments technologies reached out to interior design firm Area Sq to design and fit-out of their office in Watford, England.
"Designers at Area Sq worked with the existing infrastructure to create a light, modern office space incorporating FIS's brand colour. Area Sq created different zones within the office including both formal and informal meeting spaces to encourage communication and interaction. FIS wanted a boardroom environment which contrasted with the rest of the office; this was achieved with the use of masculine materials such as walnut/black leather combined with controllable subdued lighting programmes. Furniture specialist Sketch Studios completed the look with carefully selected pieces from the likes of Techo, Naughtone, WJ White, Orangebox and Vitra", says Area Sq
Tip: We previously featured FIS' San Francisco office HERE.
Location: Watford, England
Size: 16,000 square feet
Design: Area Sq