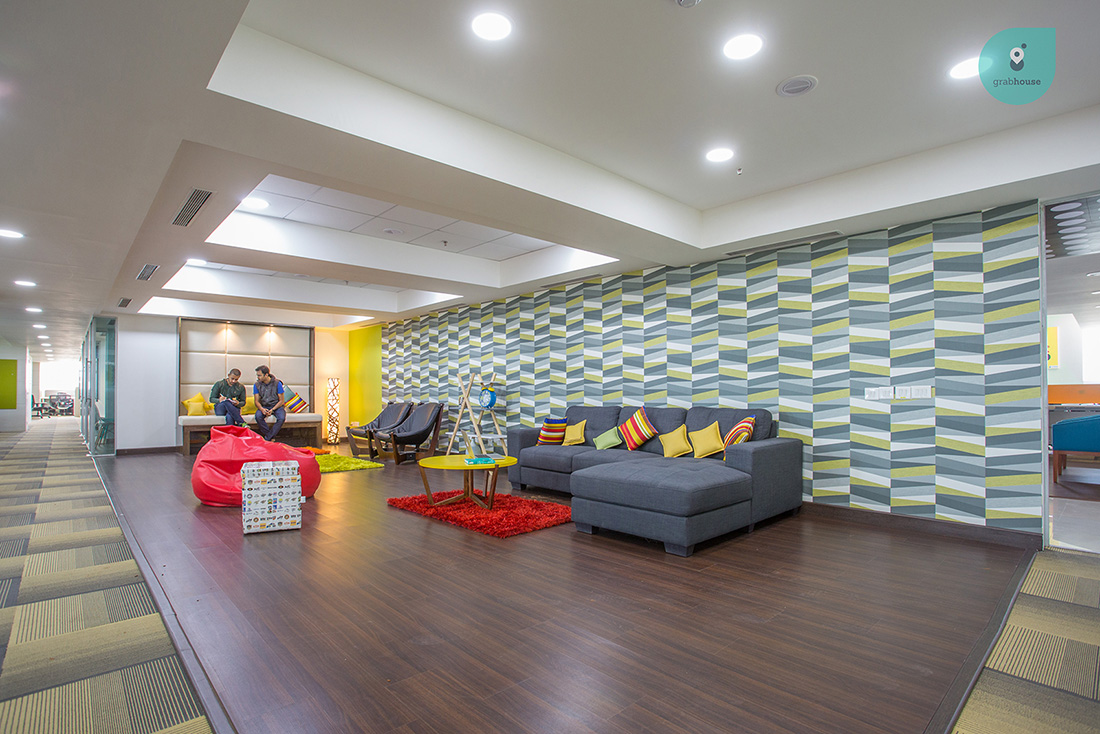 Inside Grabhouse's Playful Office
Grabhouse is a two year old start-up aimed at using technology to resolve real estate issues and ensure people enjoy a hassle-free house hunting/listing experience.
"Spread over an area of roughly 18,000 sq. ft., the office, in the heart of Bengaluru, houses 150 employees. Replete with a game room, a gym, a selfie booth and a wide range of colours, the office space resonates with its young workforce who are often seen burning the midnight oil in their quest to simplify the house renting process in India".
Location: Bengaluru, India
Size: 18,000 square feet
Photos: Courtesy of GrabHouse