Menekuni permasalahan branding serta permasalahan harga jual tiap- tiap web serta game. Permasalahan branding pula wajib dapat dipelajari lebih lanjut supaya esoknya banyak yang terpikat pada game gambling agen sbobet terpercaya taruhan online ini. Perihal ini hendak membagikan akibat lain semacam banyaknya era yang hendak berasosiasi ke dalam game sampai banyak orang yang turut mensupport game gambling duit asli dalam kompetisi yang terdapat.
Semacam metode intersepsi, metode mengutip ataupun membersihkan bola pula ialah metode yang bermanfaat buat bertahan dari serbuan yang dicoba rival. Tetapi, Kamu pula wajib berjaga- jaga kala agen bola melaksanakan metode ini, sebab dikira amat beresiko. Bila Kamu melaksanakannya dengan salah, Kamu bisa menyakiti rival Kamu serta Kamu dapat memperoleh kartu kuning dari penengah.
Pada 2900, bangsa Mesir memakai graf hieroglif. bandar togel terpercaya ialah bahasa ikon, dimana tiap pernyataan diwakili oleh ikon yang berlainan. Bila simbol- simbol itu digabungkan jadi satu susunan, hingga hendak menciptakan suatu maksud yang berlainan. Rupa catatan serta bahasa hieroglif ini lebih maju dibanding dengan catatan bangsa Sumeria.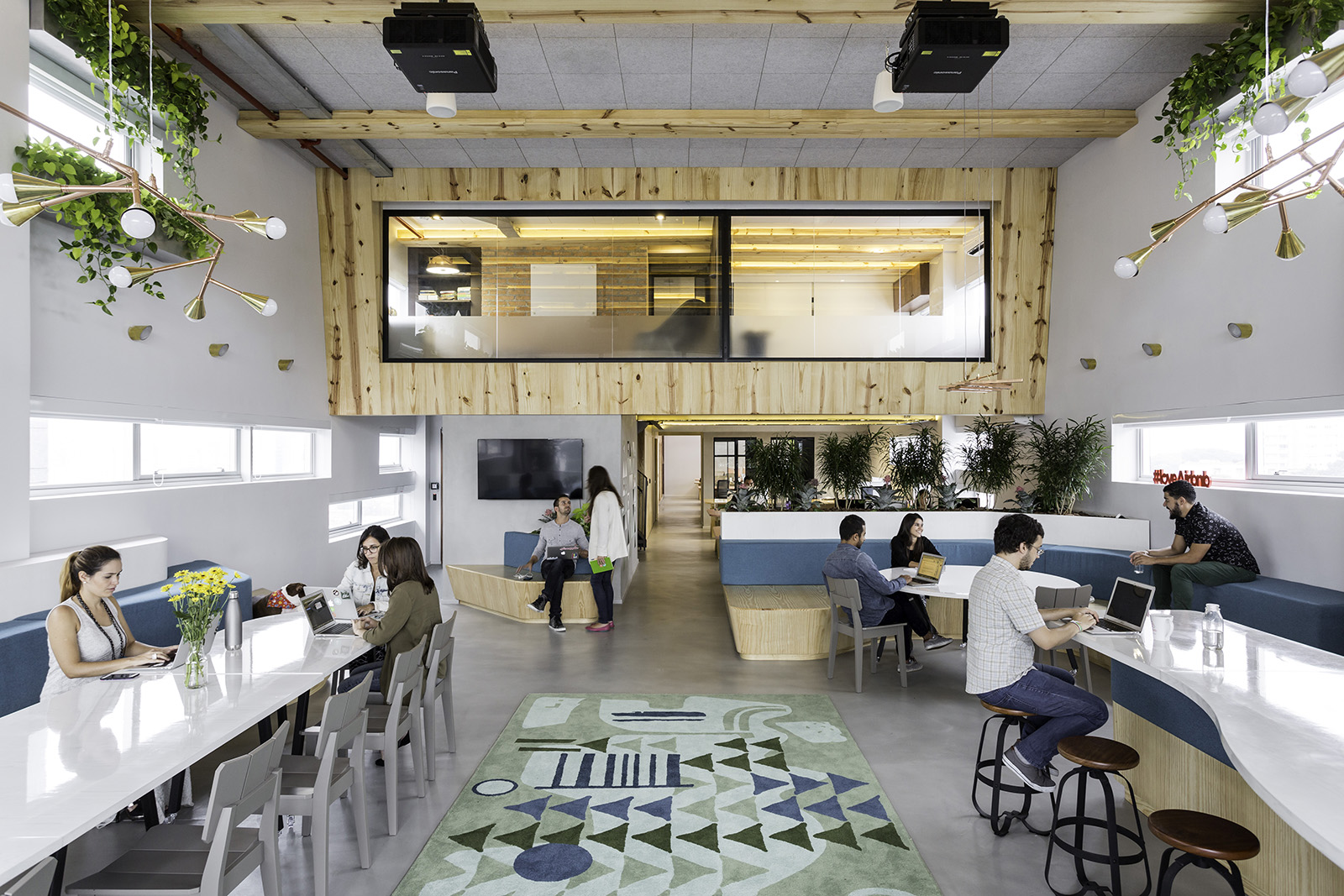 Inside Airbnb's New Sleek Sao Paulo Office
Airbnb, the $25.5 billon startup that allows people to rent their houses and apartments just shared with us photos of their new office located in the Vila Madalena neighborhood of Sao Paulo.
"We partnered with Sao Paulo based design firm MM18, who have a strong knowledge of Brazilian culture and design. We wanted the office to truly belong to the culture of its country, so they brought in local fabricators, furniture designers, textile makers, and industrial designers to bring this to life. Located in the Villa Madelena neighborhood, known for its community of makers, the office is incredibly involved in in this group. In addition to working with local makers, we also wanted to weave the rich design history of Brazil into the overall office. All around the kitchen is The Perimeter, bench and terrace seating inspired by the work of Burle Marx, a Brazilian landscape architect. This was an homage to his work, while also being a functional space for the team, allowing room for large gatherings such as presentations or all hands meetings. The Sao Paulo team is a close knit group, placing a lot of importance on certain team oriented routines. For example, they consistently eat breakfast together, and break for coffee in the afternoons. An important challenge in the new space was to ensure these rituals did not get lost, that they were able to maintain what was important to them. In order to address this, we designed the office around a shared kitchen. Designed as an open place to gather, both during meals and other times throughout the day, it became a central point of the office as it was central to the team. A constant thread through all our offices, the conference rooms here reference actual listings on the site. These allow us to celebrate the global reach of Airbnb, while also acting as inspiration to employees, who can have meetings in homes from Mar Azul, Montreal, and Rio de Janeiro.", says Airbnb
Location: Vila Madalena – Sao Paulo, Brazil
Date completed: 2016
Design: MM18
Photos: Fran Parente