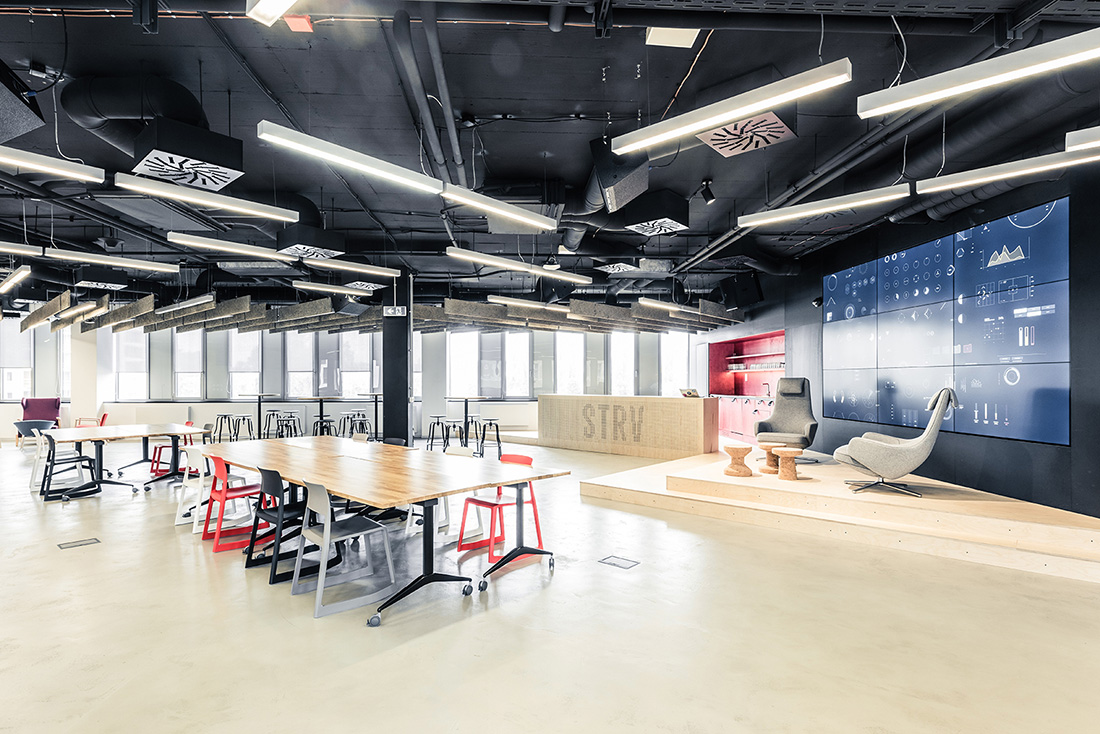 A Tour of STRV's Super Cool Prague Office
STRV, one of the leading tech companies focused on the development of mobile and web apps, recently opened a new development office in Prague, Czech Republic.
"During our search for new offices we were limited by a number of strict requirements that we had for the new space. We were looking for large, modern premises that would match our company culture, thus offering our staff more than just bland corporate space and enabling them to feel great at work. We were looking for a space where, in addition to offices, we could set up a bar, a gym, a play zone and lots of open areas for relaxing. At the same time, we needed capacity of about 200 people for the various events that we organize, and to top it all, we tried to attain all of this as close to the center of Prague as possible. We were also keen on outdoor space and terraces. River Garden in Karlin was by far the best option from the many office buildings that we visited. The new offices will also become a foundation for our further expansion in the the future, as we intend to hire more team members to work on projects for our US clients," said Lubo Smid, COO and co-founder of STRV.