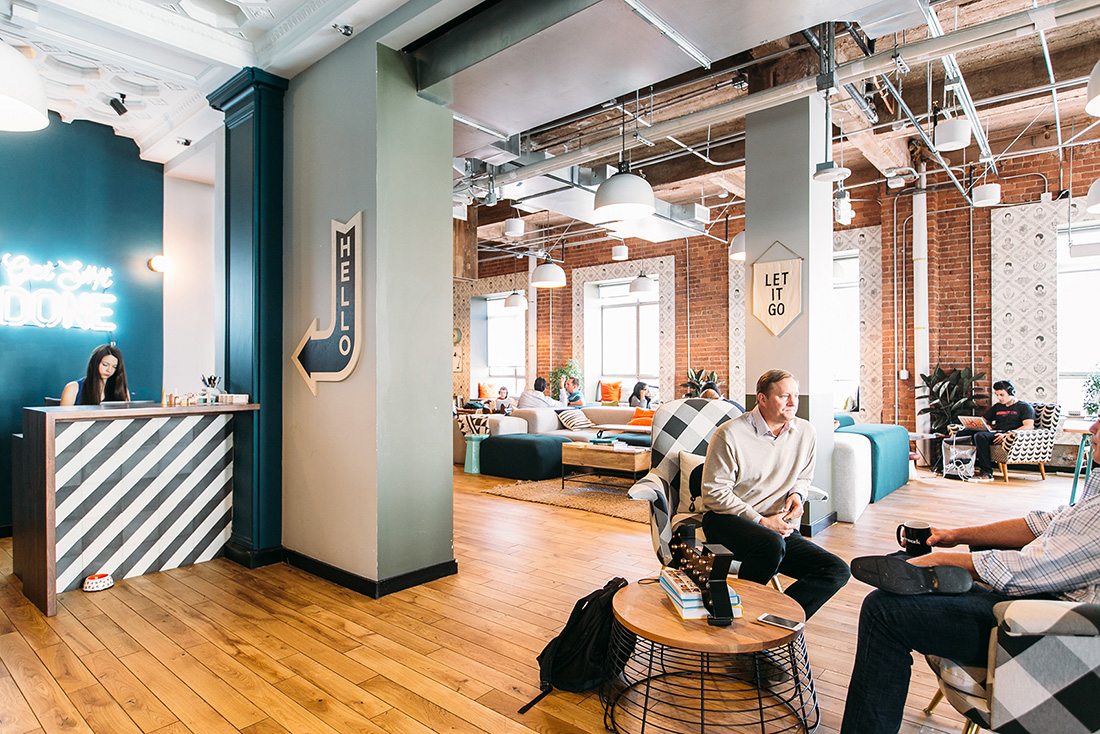 A Tour of WeWork – Mid-Market
WeWork, the $10 billion coworking platform that rents office space to startups, small businesses and freelancers, recently shared with us the photos of their coworking campus located in the Mid-Market neighborhood of San Francisco.
"Joining neighbors like Twitter, Dolby, and Zendesk, WeWork Mid-Market connects members to the pulse of San Francisco: tech, arts, transit, restaurants, and vibrant street life in a revitalized neighborhood. Members on upper floors can see everything from the rainbow flag in the Castro to the iconic Ferry Building at the Embarcadero".
Location: Mid-Market – San Francisco, California
Size: 91,000 square feet
Photos: Lauren Kallen