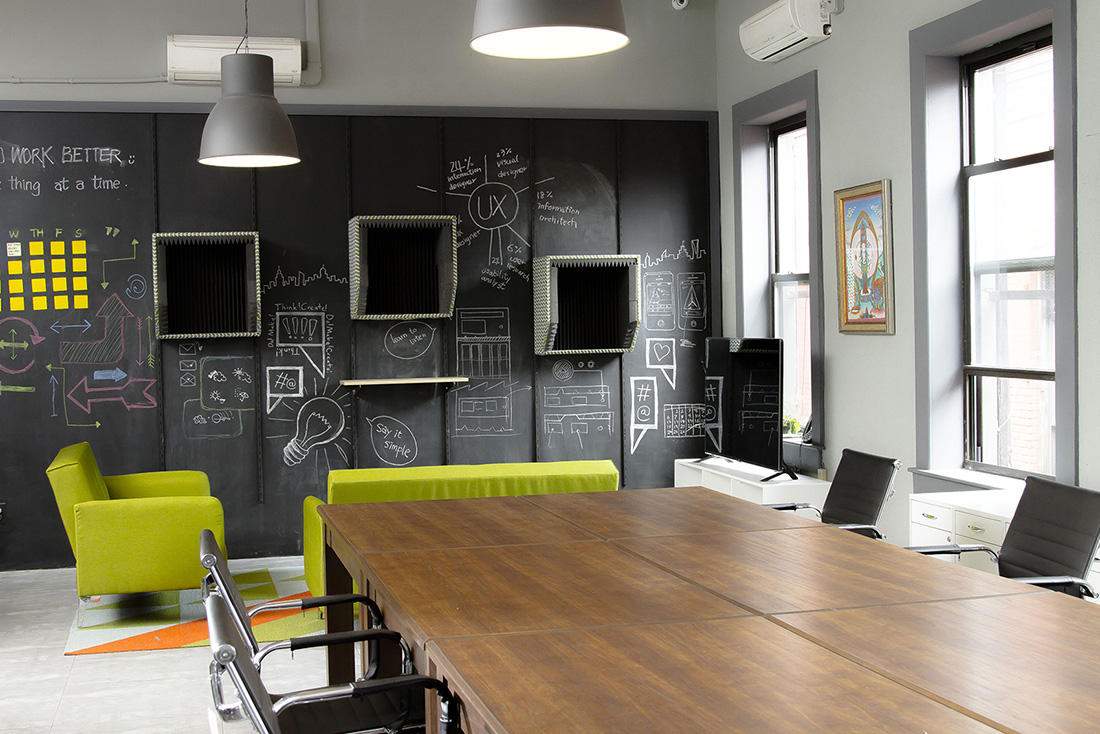 A Look Inside Lair East's NYC Coworking Space
Lair East is a newly opened coworking space in New York City that offers workspace, connection to top investors & global entrepreneurial network to its members. It is located in a SoHo loft which was recently successfully redesigned by Homepolish designer, Megan Grehl.
"Palm Drive Capital, along with partner Huayuan Group, was planning a co-working space called Lair East in an industrial, hundred year-old loft space in SoHo. Originally, the office was an empty white shell, with little in terms of decoration save for a slanted tin ceiling. Homepolish's Megan Grehl came in to completely overhaul the space. But they were pressed for time. The entire renovation had to be completed in a matter of two months. Not to mention, lofty goals such as a poured concrete floors or an additional mezzanine level were scrapped because of the building infrastructure. Megan worked around this to create a beautiful space that emphasizes the distinctly New York architecture. Glass and steel partitions separate the conference spaces while accentuating the slanted ceiling. A reception bar of reclaimed wood and metal reflects the Brooklyn makers culture. And Asian art is layered throughout, a subtle nod to the office's name".