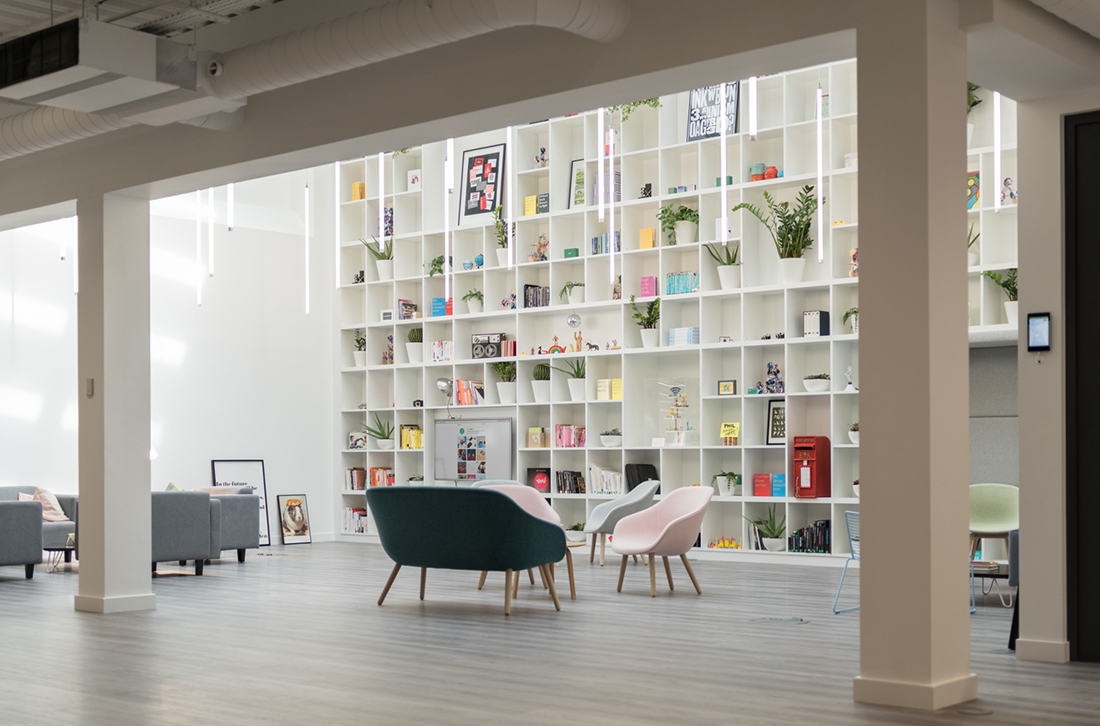 Take a Look at MOO's New London Headquarters
MOO is an online print and design company that allows people to design and print their business stationery and promotional materials such as postcards, business cards, flyers and stickers. Recently, MOO opened a new headquarters in Farringdon, London which the company designed in-house, with the help of Peldon Rose and Trifle Creative.
"The design of the office has been of paramount importance to this print business that operates at the intersection of technology and design. As a visual reminder that paper is at the heart of MOO's business, a central feature is a 60-metre-long paper installation suspended from the ceiling along the main spine of the office. Created solely by MOO's in-house product team, the feature is constructed from over 500 panels of beautifully crafted Colorplan paper. The rectangular panels were milled in the UK by long term MOO partner G . F Smith. At 2100gsm and in 26 different tones, the paper creates a unique rainbow effect focal point in the space. MOO's love of design also shines through in the special attention that has been paid to the abundance of soft seating areas, break-out spaces and meeting rooms. Creating an environment that would fuel collaboration was also a priority, so the office flows across a single floor, enabling all the company's diverse teams to co-work across the generous lateral space".