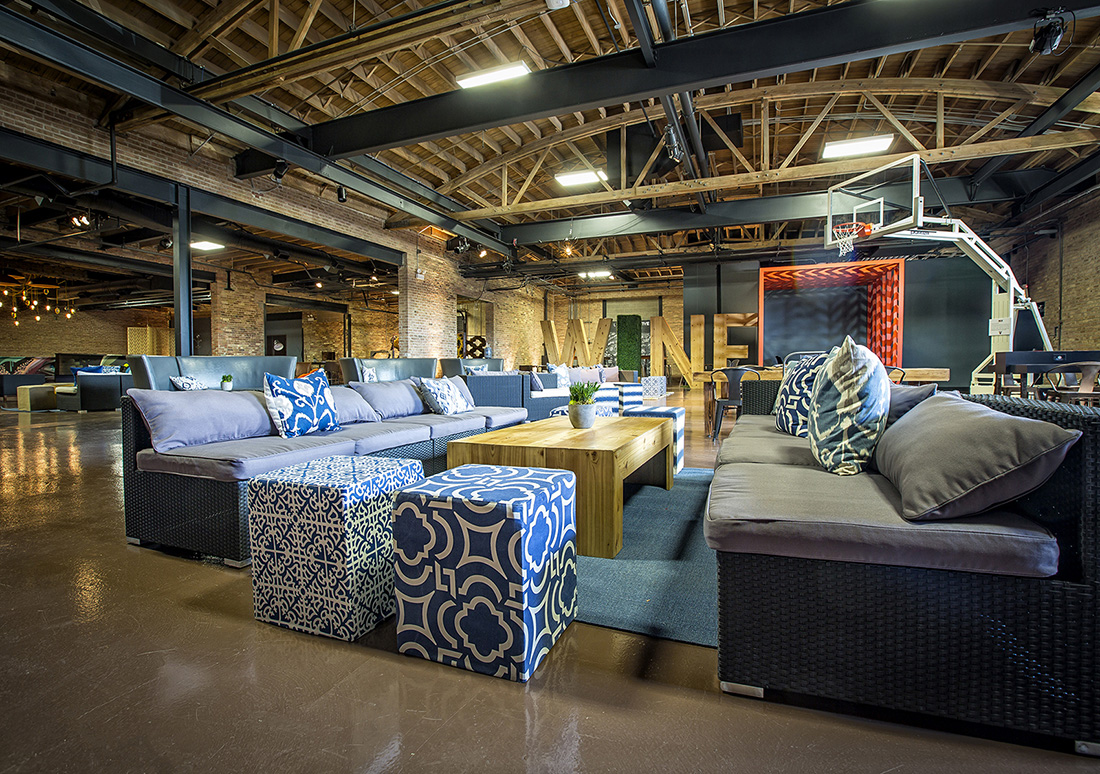 A Tour of Life Creative's Sleek Chicago Coworking Space
Life Creative is a new creative coworking space in Chicago's West Loop that provides an environment for people to learn, collaborate, and design with like-minded industry professionals and colleagues.
Life Creative is located within Event Creative, an 80,000 square foot campus. Located steps from the booming Fulton Market and minutes from the downtown area. EC is one of the largest and most innovative event design & production companies in the US. We are staffed by teams of creative designers and master tradesmen, who are able to use on-site resources to make any vision come to life. They also built, designed and operate two groundbreaking event venues. "We wanted to design the space to maximize productivity and creativity while also establishing natural spaces for collaboration and interaction with other members. Because of our specific needs, we opted to custom build many of the items used throughout the space right in our own fabrication studios," says Lional Rivero-Cannon, Chief Creative Officer.
Location: West Loop – Chicago, Illinois
Date completed: 2016
Size: 20,000 square feet
Photos: courtesy of Life Creative