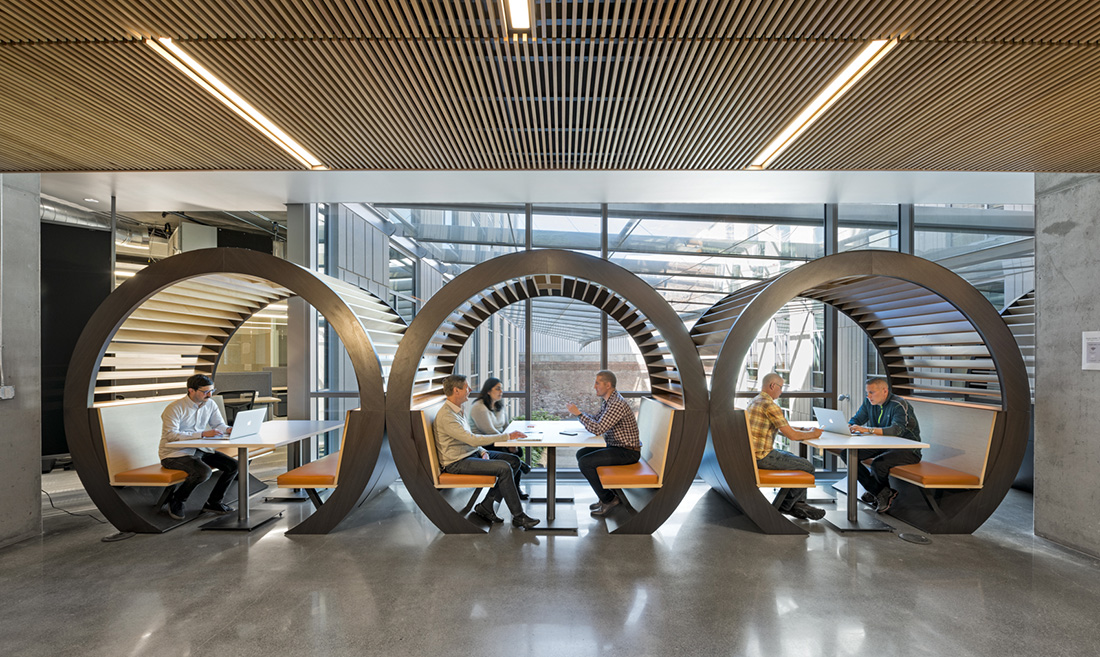 Inside Splunk's Super Cool San Francisco Headquarters
Splunk, a tech company that provides the leading platform for operational intelligence, recently reached out to NicholsBooth Architects to design its new headquarters in San Francisco, California.
"We were able to create acoustics that suit their particular needs, and design conference rooms and other spaces in the ways their employees like to use them. The open floorplan and huddle spaces with white boards foster their collaborative culture and creativity, and different work spaces can be converted in order to accommodate future growth. Each of the seven floors has a unique theme based on San Francisco through the Ages: from the Gold Rush and Victorian eras through Prohibition, the bridges, film noir, Beatnik, the Summer of Love, and the 70s to today. Illustrating their democratic culture, the top floor with its great light and views is for everyone–the community space includes team rooms, a wellness center, a yoga room, and a kitchen/bar area with television." said NicholsBooth Architects
Tip: NicholsBooth Architects have also designed Splunk's Seattle offices. You can see the photos here.
Location: SoMa – San Francisco, California
Size: 180,000 square feet
Design: Revel
Photos: Jasper Sanidad