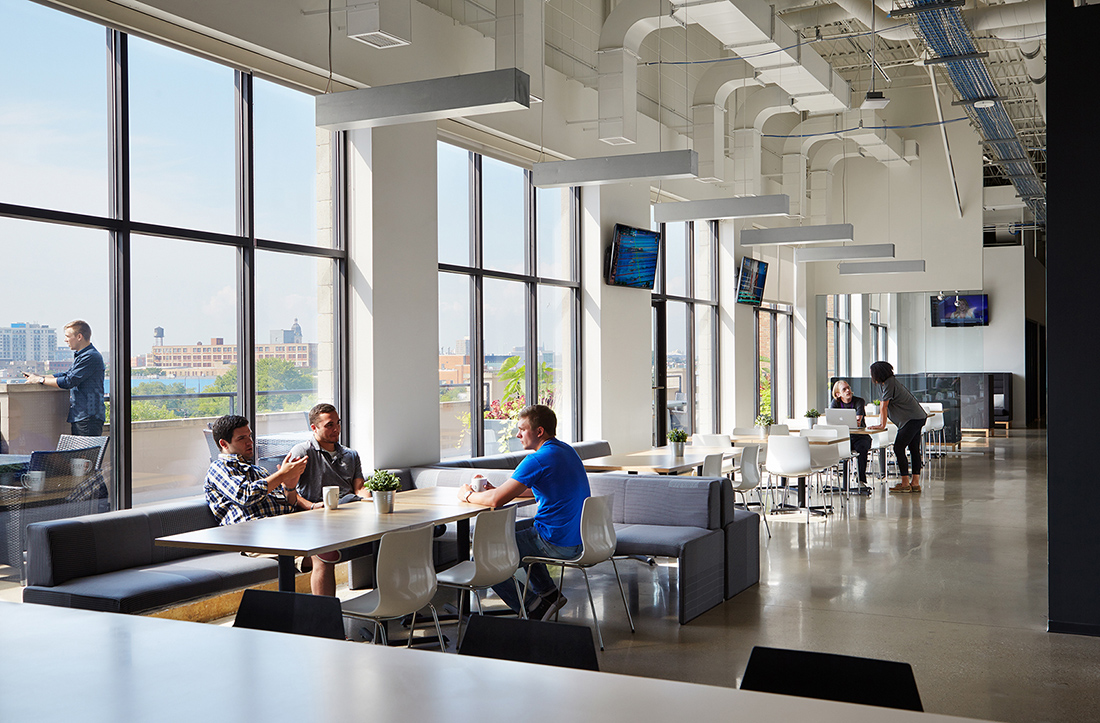 A Look Inside NCSA's New Sleek Chicago Office
NCSA, a service that connects student-athletes with college coaches, helping students, their families, coaches and athletic directors navigate the complex process of college recruiting, recently hired interior design firm Eastlake Studio to design their new head offices in Chicago.
"NCSA's team of former athletes and coaches helps to simplify the process of college recruiting for graduating high school students. Their previous space offered both limited meeting space and minimal privacy, making everyone's job more challenging. Their new space not only offers great options for collaboration and heads down work, but also captures the spirit of a uniquely athletic culture".