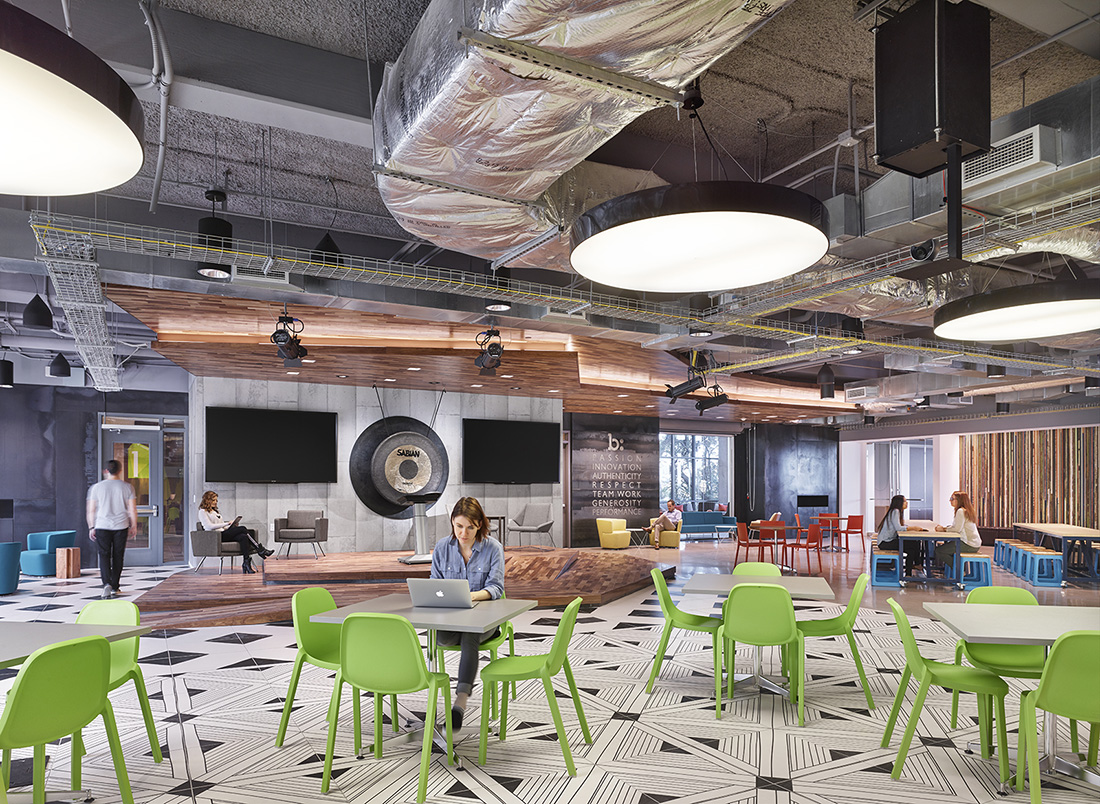 A Tour of Bazaarvoice's Amazing Austin Headquarters
Bazaarvoice, a global technology company that helps brands capture, analyze and act upon social data, recently hired interior design firm lauckgroup to design their new headquarters in Austin, Texas.
"To emphasize this multi-faceted network, lauckgroup designed the new Austin headquarters, emphasizing unique architectural features and use of branded color, a nod to Bazaarvoice energy and culture. The space features 14 open collaboration areas, each paired with unique patterned carpet, wallcoverings, and light fixtures representative of each department. The café and break room reveal faceted pods, painted using the Bazaarvoice signature colors: Grass, Navy, Sky, and Teal. An IT Help Desk is comprised of a custom wood ceiling trellis, wood planks mounted on the wall, and a help desk made of hot rolled steel. The space encompasses a vibrant Austin vibe and comfortable open concept environment, which features café seating and collaboration space. As an employee amenity, Bazaarvoice created/retained Whole Foods Market as an on-site caterer and created a branded Whole Foods cafe", says lauckgroup
Tip: We previously featured Bazaarvoice's London offices. You can see the photos here.
Location: Austin, Texas
Date completed: 2015
Size: 137,615 square feet
Design: lauckgroup
Photos: Casey Dunn