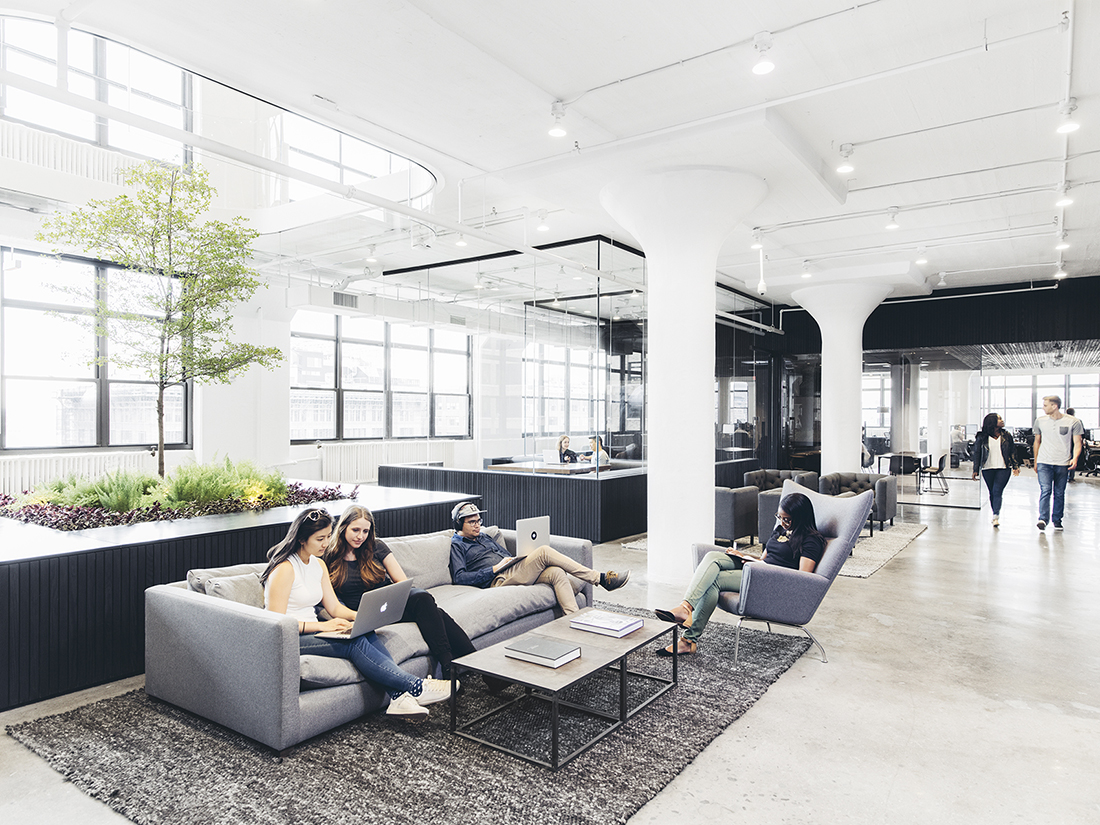 Inside Squarespace's New Super Cool NYC Headquarters
Squarespace, a technology platform that allows individuals and small businesses to build websites, recently moved into a new headquarters which are located in the historic Maltz Building in the SoHo neighborhood of New York City.
"While most tech companies have attempted to combine their workplaces with adult playgrounds, we took a slightly different approach. Our goal was to create an environment in which creativity, comfort, and collegiality could coexist. Moreover, as a company known for its dedication to design, we wanted to ensure that our new office reflected our identity. We've transformed our lobby – once an old loading bay – into an entryway that celebrates the work of some of today's most talented artists. One of the artists represented in our space is Emil Lukas, a Squarespace customer".
Location: West Village – New York City, New York
Date completed: 2016
Size: 100,000 square feet
Photos: Squarespace