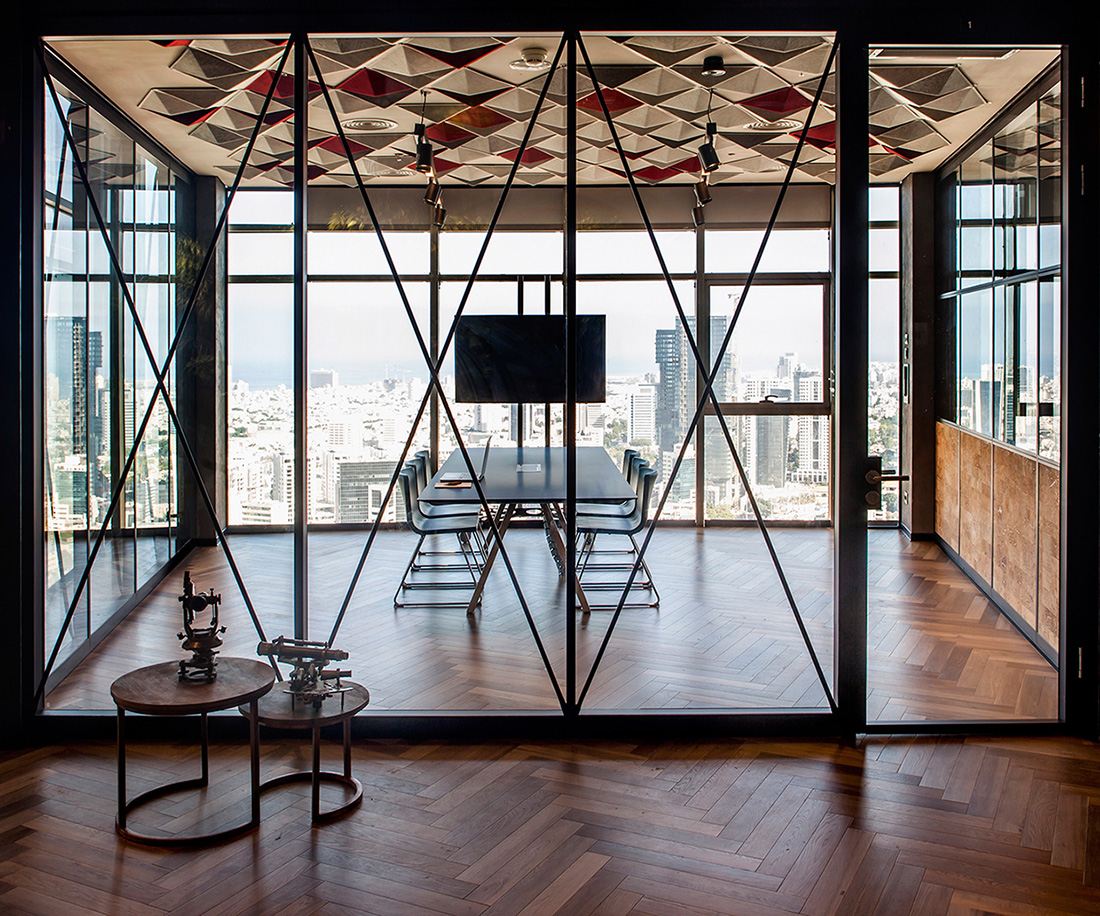 A Tour of Windward's New Tel Aviv Headquarters
Windward, a software company that analyzes global vessel behaviors and deliver actionable predictive insights, recently acquired a new office space on the 35th floor of 360 Adgar Tower in Tel Aviv, Israel.
"The space is intelligently designed so that it mimics the environment the Windward company undergoes its activity in. Thus, we wanted to shift our design strategy so that the space would not reflect a luxurious yacht design but that of the harsh industrial ports." explains the architect and founder of Roy David Architecture, Roy David. The design strategy is well rooted in the planning of the space. Having a circular layout, the space presented a lot of challenges that the architecture team had to solve in a small time-frame of just two months. As part of the overall design process the company wanted their layout to be open space. This strategy created a series of unique technical approaches designed in collaboration with the execution company, Shin Angel. From specially calculated open acoustic barriers to a supra-structure of 14 new rusted metal columns, each design element was added so that the companies brief was met fully. "It's this contrast between an industrial port atmosphere and high-end tailored made office furniture elements that set the space apart from any other project we did. With the use of CNC rough industrial metal elements, custom designed partitions, furniture and light fixtures the space is designed in a coherent language dictated by the core values of the Windward company and the architecture studio's vision", says Roy David.