Menekuni permasalahan branding serta permasalahan harga jual tiap- tiap web serta game. Permasalahan branding pula wajib dapat dipelajari lebih lanjut supaya esoknya banyak yang terpikat pada game gambling agen sbobet terpercaya taruhan online ini. Perihal ini hendak membagikan akibat lain semacam banyaknya era yang hendak berasosiasi ke dalam game sampai banyak orang yang turut mensupport game gambling duit asli dalam kompetisi yang terdapat.
Semacam metode intersepsi, metode mengutip ataupun membersihkan bola pula ialah metode yang bermanfaat buat bertahan dari serbuan yang dicoba rival. Tetapi, Kamu pula wajib berjaga- jaga kala agen bola melaksanakan metode ini, sebab dikira amat beresiko. Bila Kamu melaksanakannya dengan salah, Kamu bisa menyakiti rival Kamu serta Kamu dapat memperoleh kartu kuning dari penengah.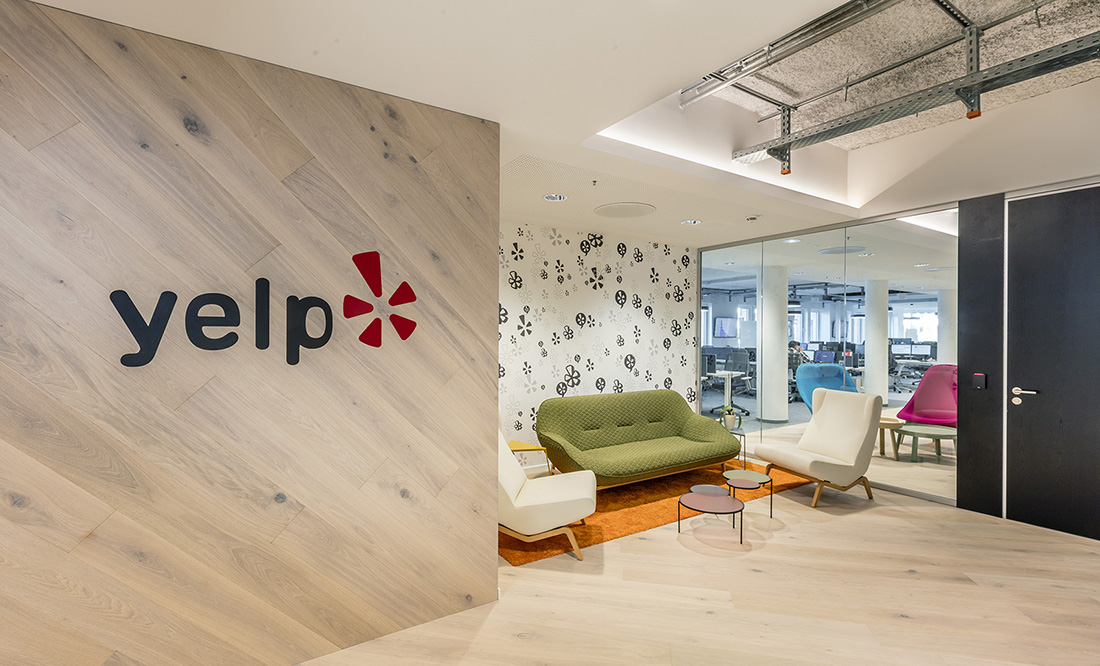 An Inside Look at Yelp's New Hamburg Office
Yelp a popular social platform that allows people to discover and rate the best restaurants, stores and businesses, recently opened a new European office in Hamburg, Germany. Their new office measures approximately 17,700 square feet and is located in the heart of Hamburg directly in the city center. The 'Kaufmannshaus' is a traditional hanseatic building from 1905 and an architectural demonstration of the trading heritage of this town.
"The design for the new office is reduced to straight forms and is based on a combination of material and color. It still keeps the existing charme of the building and forms a symbiosis with the old and new. A superordinate grid is capturing the built structure and follows through the entire space. It affects the different floorings in material, direction and shade and is even influencing the walls. The pieces of furniture are contemporary in a modern, north European design with the main focus on cosiness and comfort. The combination of domestic and urban style by various fabrics, wood and colored metal frames create a flexible and crossed look that matches the young and progressive but familiar spirit of yelp".