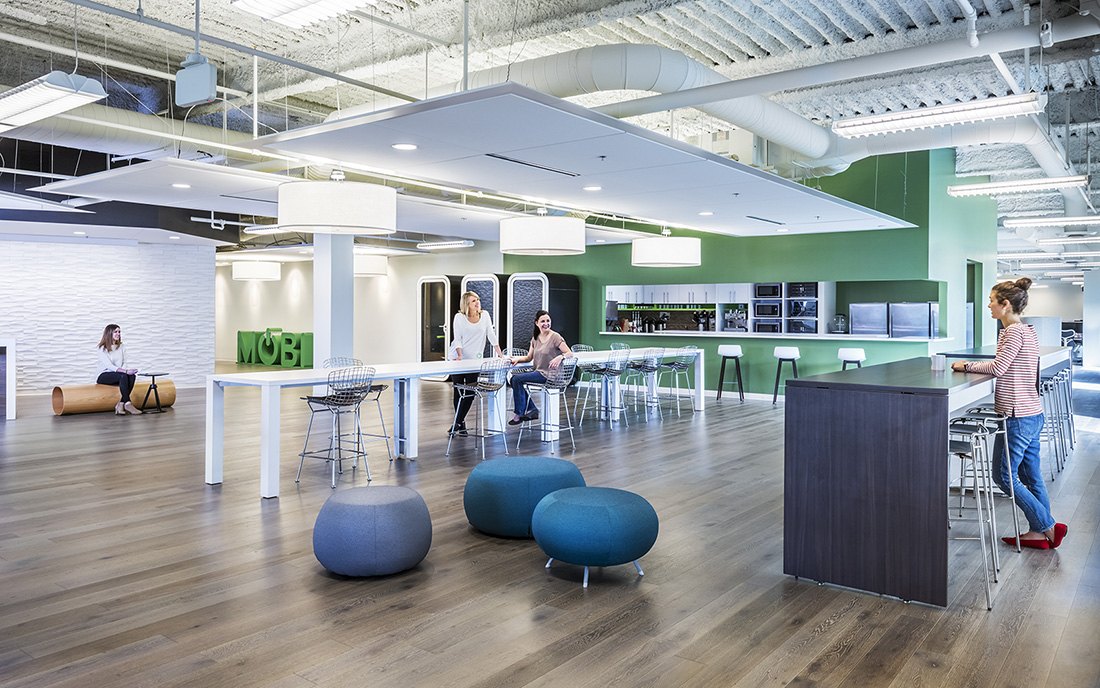 A Look Inside MOBI's Cool Indianapolis Office
MOBI, an Indianapolis-based tech startup that offers cloud based software for mobile devices allowing companies to manage all of their employee's devices in an efficient way, recently moved into a new office, which was designed by AXIS Architecture + Interiors.
"The 60,000-square-foot space has a modern West Coast vibe and includes a movie theater, free local craft beer during the last hour of the workday, and meeting spaces throughout. The layout includes low walls to increase interaction. Soundproof phone booths were also installed to provide privacy for phone calls. The communal kitchen includes an espresso machine, warming trays, and most importantly: the keg".