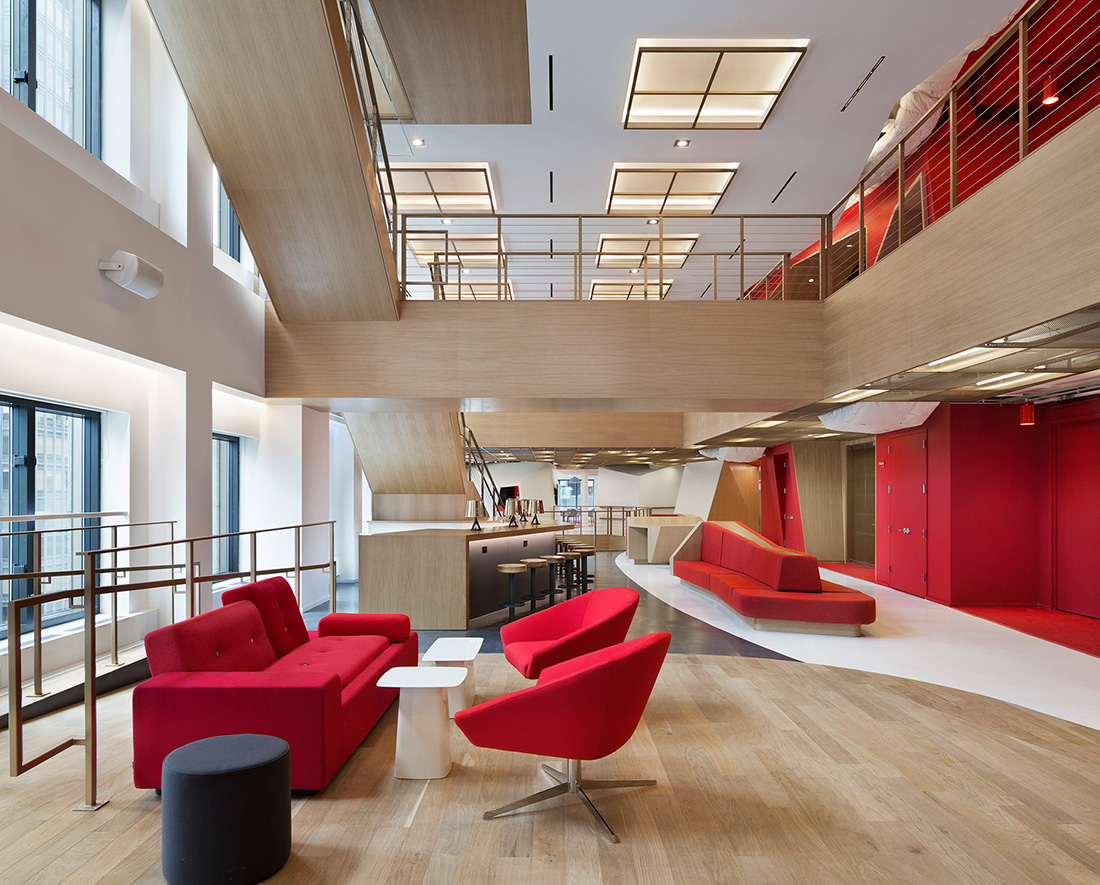 A Look Inside Publicis' New Stylish NYC Headquarters
Publicis, a global, full service advertising company that helps brands and companies to lead the change in their own digital transformation, recently moved into a new 190,000-square-foot headquarters in New York City, designed by Clive Wilkinson Architects.
"In an effort to express a strong creative identity for Publicis, we proposed breaking the traditional mold of the skyscraper by dematerializing the building core. This works to create continuity on all floors, connecting their 1200 employees as one organic working community. To eliminate silos and encourage movement, we proposed cutting large atria and adding a staircase to connect the floors. The concept of a tree extending through all eight floors informs the architectural language of the space, from core fragmentation to branch-like ceiling conditions. After reviewing opportunities offered by new ways of working, Publicis adopted a form of mobile working called Activity Based Working. With ABW, employees are not assigned desks; instead, they share all of the desks, team work settings, meeting rooms, and other office areas. This style of working decreases daily desk vacancies, saving on costs and allowing for a more flexible utilization of office space while creating a highly collaborative working environment. It also allowed for construction of special areas such as the open atria, homeroom, barista bar, and agency pub—spaces that provide more opportunities to bring the community together, encourage spontaneous discussions and interactions, as well as cultivate knowledge sharing", say Clive Wilkinson Architects.