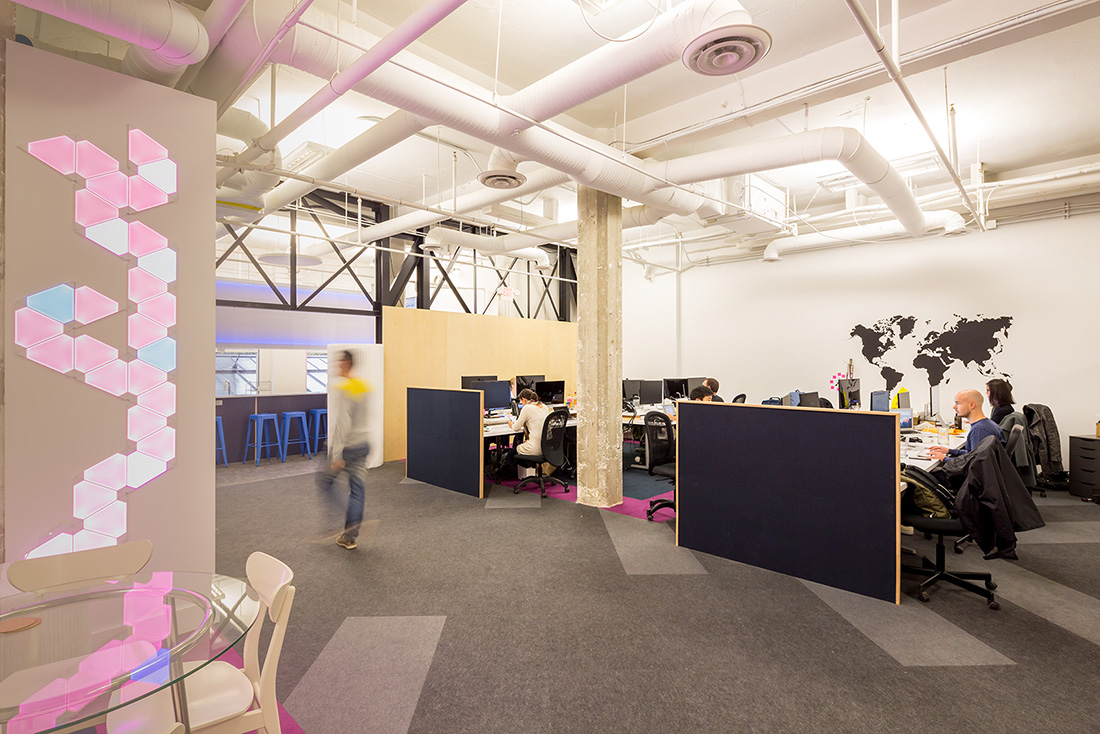 A Look Inside Eventbase's Cool New Vancouver Office
Eventbase, a mobile technology platform trusted by global brands such as HPE, IBM, Microsoft, SAP, Cannes Lions and SXSW for their premium events, just moved into a new office in Yaletown, Vancouver.
"There are so many distinct features in the office, aside from the diversity of the multi-function workspaces. There's a giant timber structure called "the pod" with an 18-foot long bar height table that acts as a standing desk and collaborative working space. Our café has an in-house barista fueling our caffeine needs on a daily basis and we've got beer on tap! Adjacent to the café, we've got an amphitheater style stadium seating that sits across from a movie theatre with a 12-foot wide screen and surround sound – where we can give presentations, host meetups and is a great place to watch "Games of Thrones" together. We also have a canvas tent filled with British Columbia memorabilia which is a remnant of the first few months of occupancy before the team moved from the old office. It became so popular that we kept it, and it now makes for a cozy place to have impromptu meetings. A core theme for the office is neighbourhoods, spaces that vary in size, texture, and lighting. We found that it's very valuable and
important to allow people to work in a variety of different ways that benefit their current tasks and mindset. It's important to have a variety of spaces that feel different, quite cozy spaces or collaborative spaces where 15 people can gather and have a team meeting. Because of the different types of problems and tasks we're working on, our team needs a diversity of office space to reflect the diversity of tasks we're tackling throughout the day".
Location: Yaletown – Vancouver, Canada
Date completed: 2016
Size: 15,000 square feet