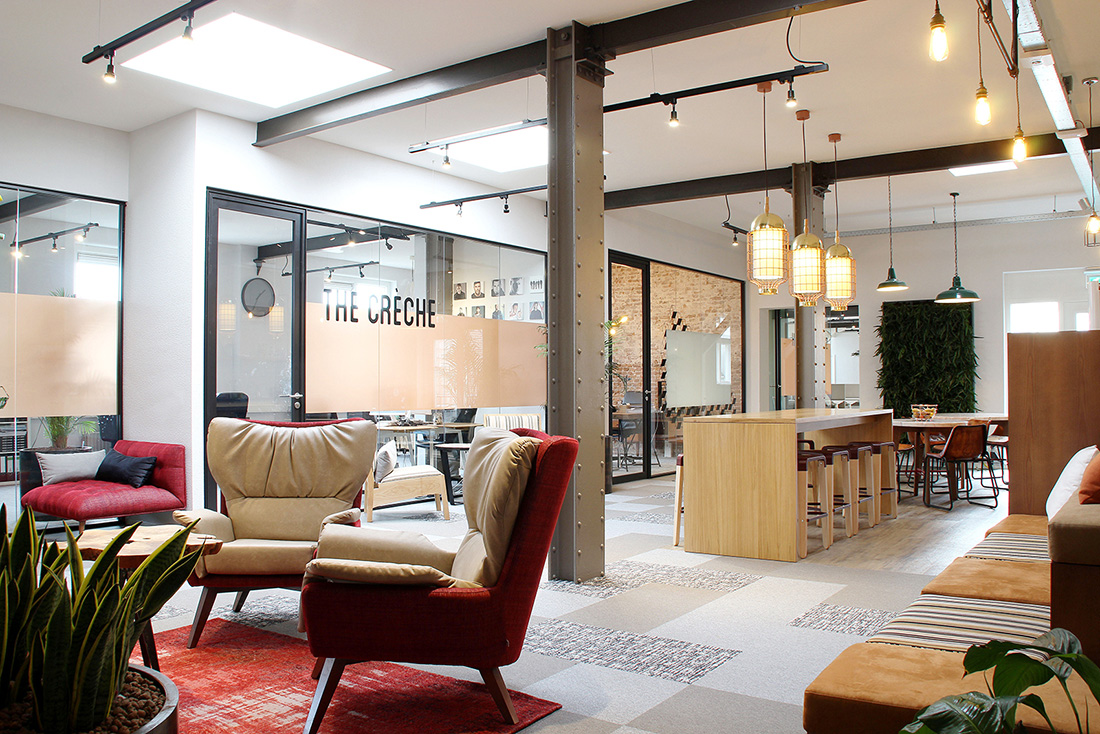 A Look Inside EclecticIQ's Modern Amsterdam Office
EclecticIQ, an Amsterdam-based cyber security startup that helps build technologies to turn cyber intelligence into business value, recently moved into a new office designed by interior design studio ROOF.
"ROOF Design Studio was challenged to design environments for the new accommodations of a computer company, Eclectic IQ. The concept was to create differentiated spaces in various areas of the building, whether they were work rooms, meeting rooms, conference spaces, halls or even dining areas. These spaces would have to allow staff, working 10 or more hours a day on demanding subjects, alone or in groups, to enjoy these spaces in a relaxed way, sitting or lying down, with work in progress or during short breaks. In these 500sqm, the atmosphere is eclectic and with a twist of vintage and some industrial soul, it offers mature and warm colors and it motivates teams and improves their performance. The irreverence of the team of designers involved in this project led also to invite Portuguese illustrators, responsible for the colourful and funky walls".
Location: Amsterdam, Netherlands
Date completed: 2016
Size: 10,763 square feet
Design: ROOF