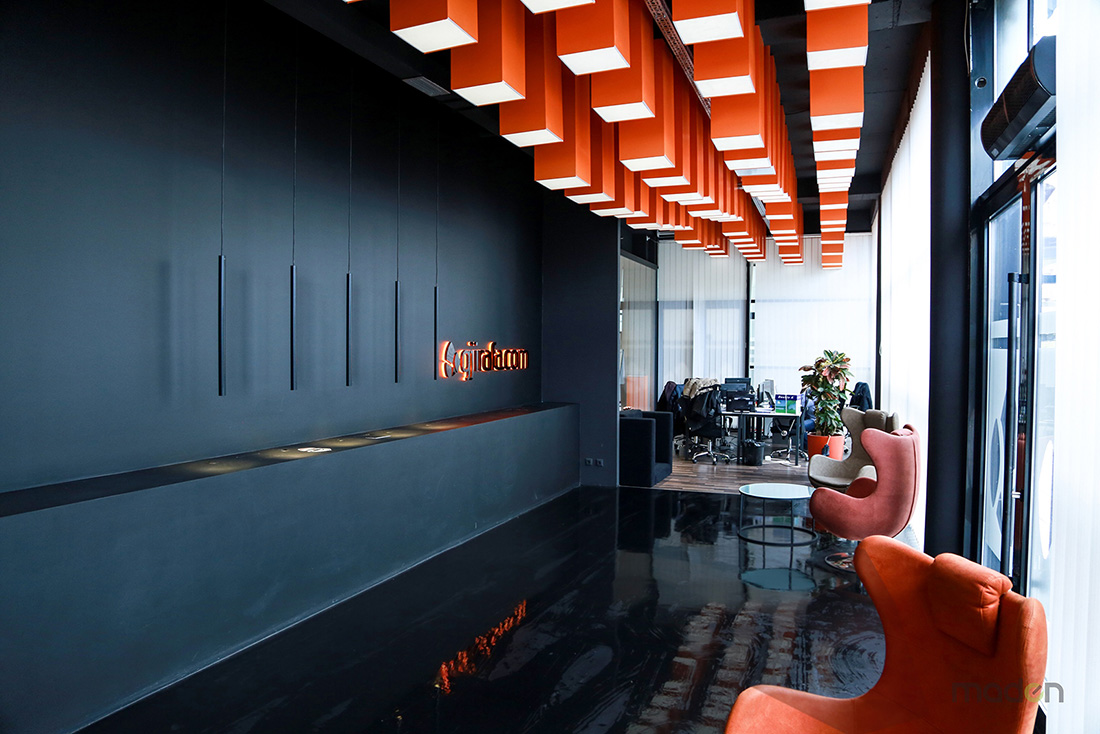 Inside Gjirafa.biz's New Prishtina Office
Gjirafa, an Albanian search engine that uses natural language processing to make the Albanian web accessible to all users, recently opened a second office location in Prishtina, Kosovo.
"Gjirafa business" main request was to create spaces that would give a serious and professional sense of feeling. In comparison to "Gjirafa.com" offices who were designed to create a cozzy and friendly environment. The designation of the entrance in the center of the two offices, has defined the simetrical importance for the 2 branches of the company. Having "Gjirafa.com" on the left and "Gjirafa.biz" on the right of the entrance. The entrance was designed to create an impriession of uniquity and cleanliness, by using the power of black color in the main hallway. The exceptional lighting elements on the hallway create a memory for the client associated with the Gjirafa officea. The lighting of the elements functions with sensors according to the movements which conveys the technological developments of the past decades. The other part of the office has been designed for a more quiet and serious environment. While in the back end of the "Gjirafa.biz" offices, we have covered a wall with 1 plane side of the container that we have used in the "Gjirafa.com" offices. This way we have created a visual connection between the two spaces of Gjirafa.com and Gjirafa.biz", says Maden Group

Tip: You can see the photos of their first office space HERE.
Location: Prishtina, Kosovo
Date completed: December 2016
Size: 2,712 square feet
Design and photos: Maden Group