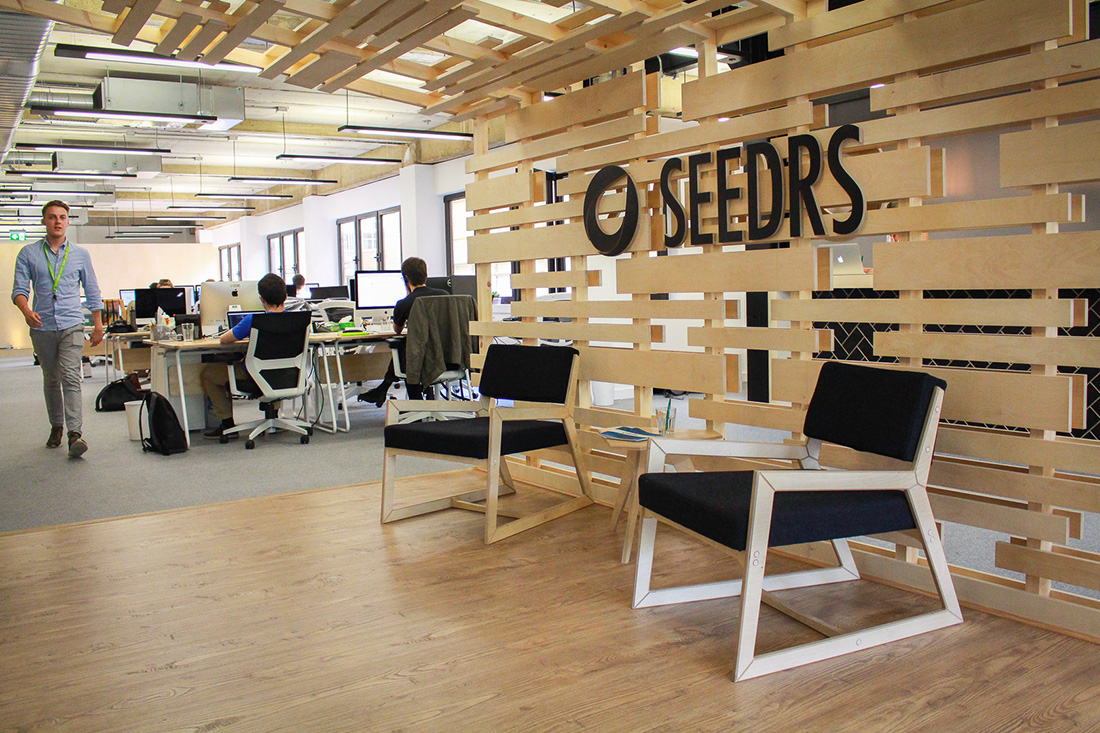 Inside Seedrs' New London Headquarters
Seedrs, a London based equity crowd-funding platform that allows people to invests online in startups via equity crowdfunding, recently moved into a new headquarters in London, England.
"The Scandinavian inspired office design situated on Old Street reflects the client's collaborative nature. Upon entering the office you are met by a Birch Ply canopy that encompasses the reception area. Also visible is the stunning events space with hexagonal tiered seating. The new Seeders headquarters also includes informal sit/stand work spaces, a suite of meeting rooms and a coffee shop inspired kitchen/cafe area. The approach to the design of these distinct spaces feeds into the relaxed and collaborative nature of Seedrs. The tiered seating and cafe allow people to find a place to sit away from their desks to work alone or with others, whilst the meeting rooms provide environments for those meetings that require a more secluded setting. Liqui have created an office space that has a relaxed and enjoyable atmosphere. Its design led detailing, pendent lighting and soft seating have been designed and manufactured by Liqui to produced an interior that is high-end, out of the ordinary and fulfils the practical considerations for an effective and productive working environment".
Location: Old Street – London, England
Date completed: 2016
Size: 4,114 square feet
Design and photos: Liqui Group