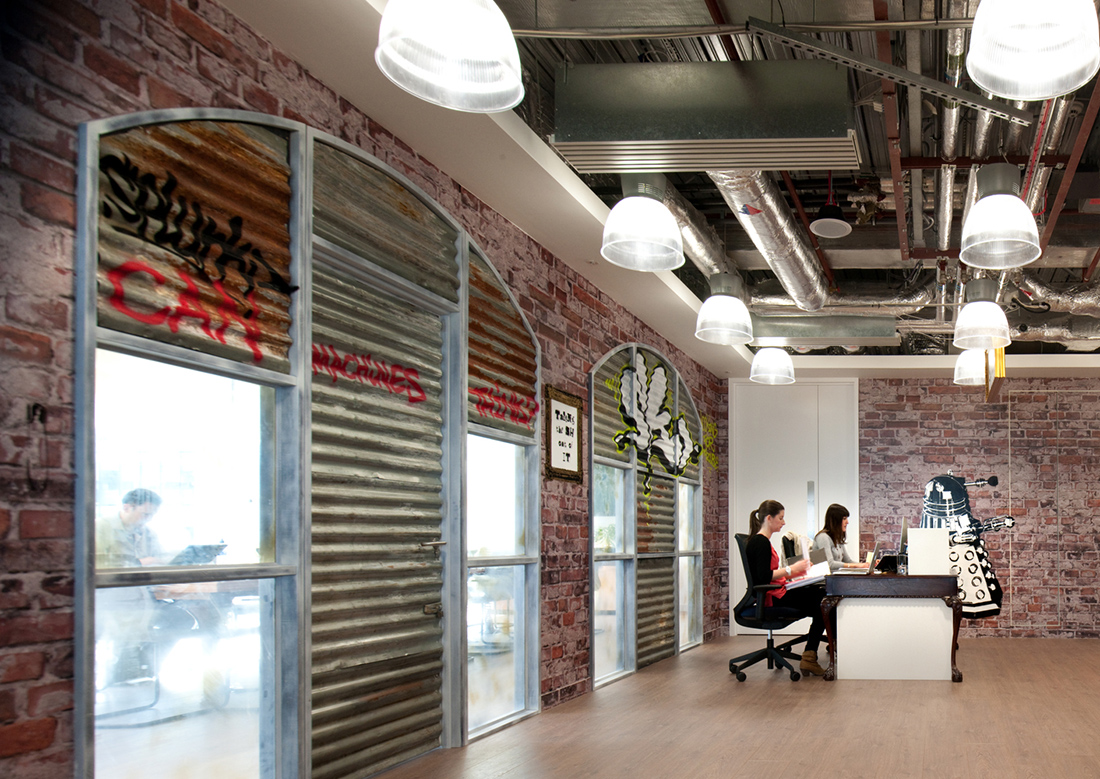 Inside Splunk's Cool London Office
Splunk, a technology company that provides the leading platform for operational intelligence, recently hired office design firm Morgan Lovell to fit-out their offices in London, England.
"The space needed to reflect Splunk's brand values of innovation, passion, disruption, openness and fun. The brief also asked us to reference the local area (Paddington Station), match the warehouse feel of many of their other sites and allow staff to collaborate and have fun. So the design team went to work creating a unique open plan space with a host of quirky design features. Referencing the local train station, we introduced arches to the boardroom complete with bricks and steel and the obligatory graffiti. And installed a Pullman carriage in the middle of the office which serves as a comfy, soundproof meeting room and is more than a nod to the local heritage. Sticking with the theme of travel, we created a Tardis-style demo room, the first port of call for any self-respecting Whovian, and where Splunkers can demonstrate their products to clients. And because all team members share the open plan office we also created a number of phone booths tucked behind old-style front doors where staff can make private phone calls," says Morgan Lovell
Tip: Few months ago, we also featured Splunk's headquarters in San Francisco. You can see the photos here.
Location: Paddington – London, England
Date completed: 2016
Size: 4,500 square feet
Design: Morgan Lovell
Photos: Philip Vile