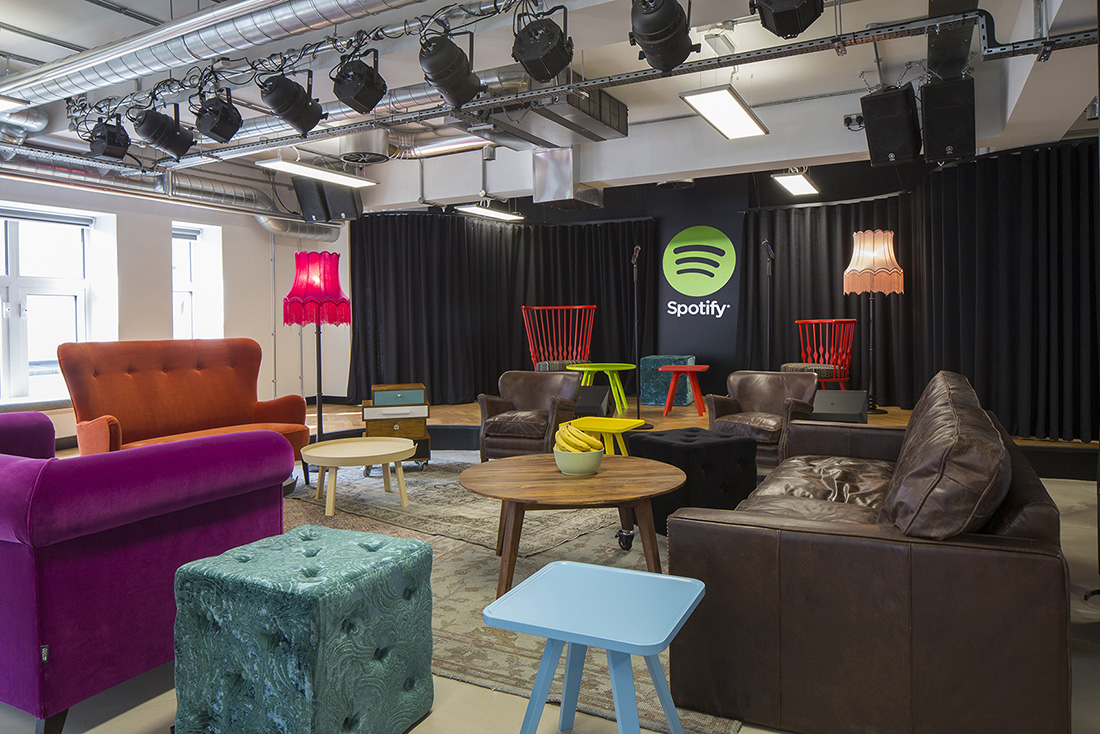 Inside Spotify's Fashionable London Office
Spotify, a leading music streaming company that allows people to listen to the music they really like, hired interior fit-out specialist Tétris, to fit-out their offices in London, England.
"Inspired by Spotify's HQ in Stockholm – with a London twist – our team designed an eclectic space with sumptuous velvet, leather and wood. Our design also incorporated an extensive AV component, including a sound system throughout the office. Working directly with Spotify's professional team, we worked tirelessly to design, plan and construct the fit out within a timeframe of just 8 weeks. Not only did we deliver a complete office solution, including a new reception, boardrooms, brainstorming areas and an open plan area, but we also created a stunning Town Hall area with its own stage".
Location: Soho – London, England
Date completed: 2015
Size: 11,000 square feet
Design and photos: Tétris