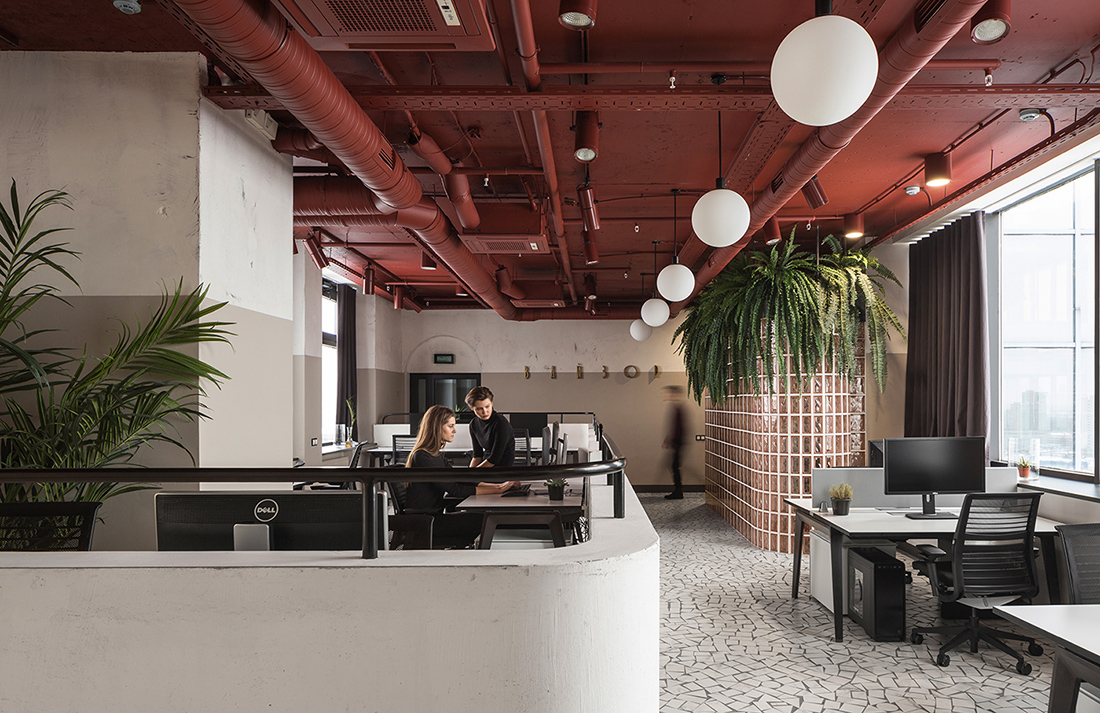 Inside Vizor Games' Sleek Minsk Office
Vizor Games, a Minsk-based software developer of multiplayer games for browser, social networks, and mobile platforms, recently hired interior design studio Studio 11 to design their new offices in Minsk, Belarus.
"The offices for Vizor games development company based in Minsk, Belarus, were designed by local design studio,STUDIO11, as an homage to the soviet era construction of the existing space while, at the same time, creating and providing their clients with a thoroughly modern and functional office that met their dynamic needs to at. The general aesthetic of the space is one of stripped back, bare bone functionality that defined the era of the building's construction. Highlighting the harsh aesthetics that prevailed back then translates to pipes and various structural beams being visible throughout, running across the ceilings and creeping up the walls. Another strong element worth noting are the floors – the white marble, sliced into geometrically shaped mosaic pieces that spreads, carpet-like from room to room becomes another character adding element that makes an impression".